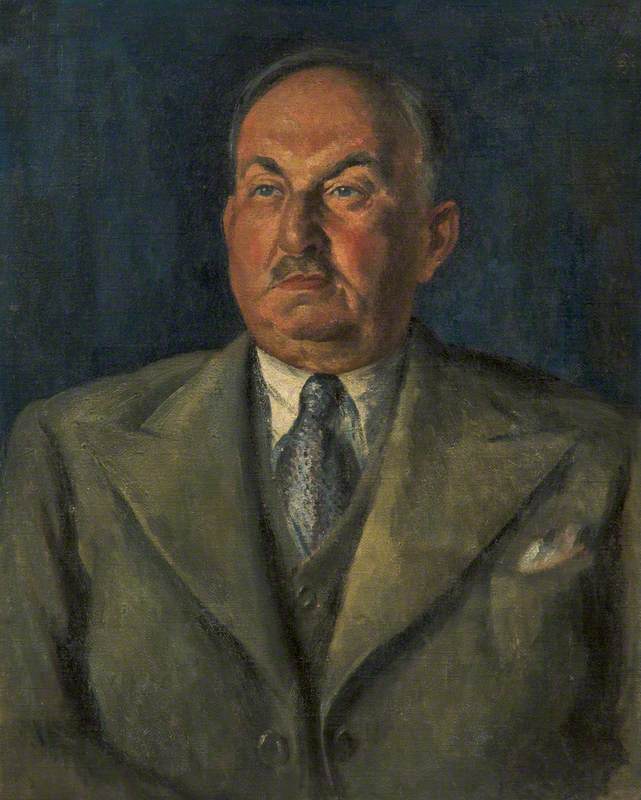 © the copyright holder. Photo credit: Manchester Jewish Museum
Painter, draughtsman, collagist and teacher, born in Manchester, with which his career was closely associated, and where he first showed, in 1924. He studied art in Manchester, London and Paris. Went on to teach in Manchester and at Stockport College. Although for a time he was interested in Cubism and Surrealism, Levy discarded them for a more naturalistic style, although within it his range was wide. His central theme was the human condition, in which he produced some powerful works. Was also a fine portrait draughtsman. Had six solo shows in Manchester between 1925–63 plus a number in London. There was a retrospective at Salford City Art Gallery, 1948; another at Fieldborne Galleries, 1976; and one at Stockport Art Gallery, 1982. National Portrait Gallery, Ben Uri Gallery and galleries in Manchester, Stockport and Salford hold his work.
Read more
Latterly lived in Alicante, Spain.
Text source: 'Artists in Britain Since 1945' by David Buckman (Art Dictionaries Ltd, part of Sansom & Company)