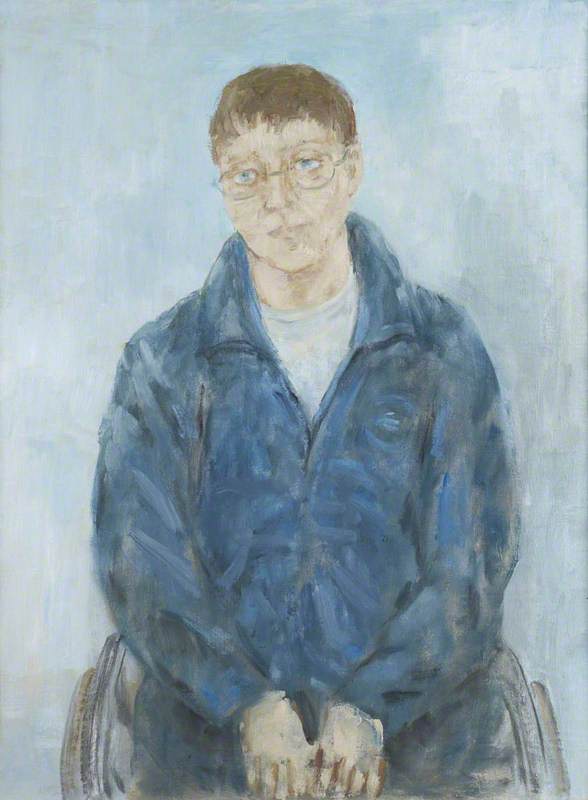 © the artist. Photo credit: National Galleries of Scotland
Painter and teacher, born in London where he continued to live. He studied at Slade School of Fine Art, 1957–61, gaining an Abbey Minor Travelling Scholarship to Italy in the latter year. In 1965 he had a one-man show at Beaux Arts Gallery, run by his mother, the painter Helen Lessore. Other one-man shows included Ashgate Gallery in Farnham; New Art Centre; Nigel Greenwood Gallery, 1990, where Lessore's brand of Expressionism concentrated on the subject of artist and model; Christchurch Mansion, Ipswich, 1999; Ranger's House, Blackheath, 2000; Berkeley Square Gallery, 2002; and Chappel Galleries, Chappel, 2004. This included a portrait of his mother and the intimate, family-oriented work for which he was noted. In 1965 he took a post teaching at Royal Academy Schools, from 1978 teaching at Norwich School of Art.
Read more
In 2003, he was appointed a trustee of the board of the National Gallery for four years. Arts Council holds his work. In 2004, Lessore's picture Six British Paralympic Athletes was unveiled at the National Portrait Gallery, an imaginative commission as the artist, as well as being a fine figure painter, was himself a paraplegic. Twenty-four related studies were shown by Annely Juda.
Text source: 'Artists in Britain Since 1945' by David Buckman (Art Dictionaries Ltd, part of Sansom & Company)