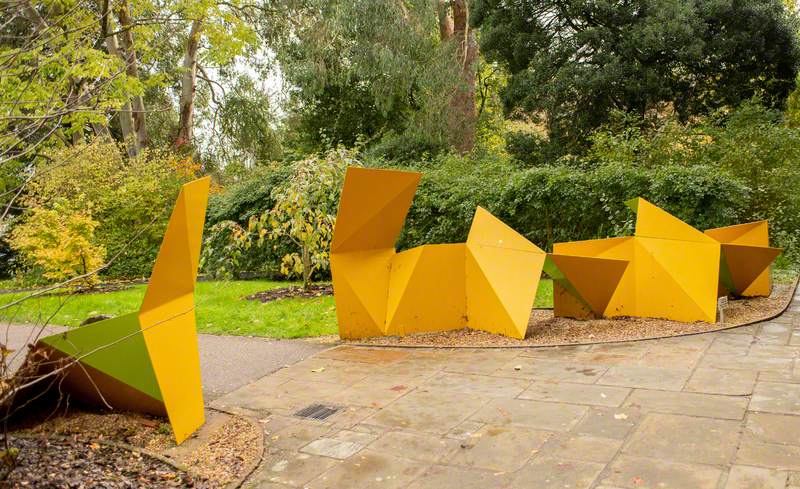 © the artist's estate. Photo credit: University of Exeter, Fine Art Collection
Sculptor, architect, artist in photomontage and teacher, born in Broadwell, Gloucestershire. Served in Royal Air Force during World War II, then attended Liverpool University. He was trained in architecture and town planning, 1947–53, but in late 1940s began abstract sculpture. Was assistant to the sculptor Barbara Hepworth, 1953–4, in the latter year joining Penwith Society of Arts. After working as an architect for London Country Council, 1954–7, sculpting in his spare time, Leigh returned to St Ives, Cornwall, in 1957, serving for some months with Hepworth again and working part-time as an architect in Truro in the early 1960s for two years. Moved to Aldbourne, Wiltshire, in 1966, the year he began teaching at Exeter School of Art. Organised the Sculpture in Landscape show in Aldbourne in 1969.
Read more
From 1964 held a series of one-man shows, including New Vision Centre Gallery, Arnolfini Gallery in Bristol and Portsmouth City Art Gallery. Lived at Erlestoke, near Devizes in Wiltshire.
Text source: 'Artists in Britain Since 1945' by David Buckman (Art Dictionaries Ltd, part of Sansom & Company)