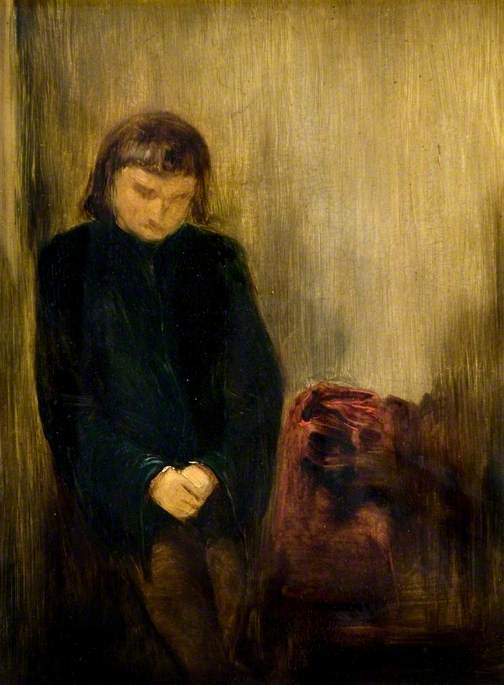 Photo credit: Glasgow Museums
(b London, 12 (or possibly 13) May 1812; d San Remo, 29 Jan. 1888). English painter, draughtsman, writer, and traveller. Although he is now remembered principally for his nonsense poems and as the popularizer of the limerick, he earned his living mainly through drawing and painting. He began his career as a draughtsman for the Zoological Society, but when the exacting work began to affect his eyesight he turned to topographical painting in the 1830s, initially in watercolour and later in oils.
Read more
His style is very clear and brightly lit. He travelled widely throughout the Mediterranean and Middle East and published several illustrated accounts of his journeys. In 1871 he settled in San Remo, Italy, planning to make no more major journeys, but in 1873–5 he visited India, and from this resulted one of his most imposing paintings, Kinchinjunga from Darjeeling (1877, Nat. Mus., Cardiff).
Text source: The Oxford Dictionary of Art and Artists (Oxford University Press)