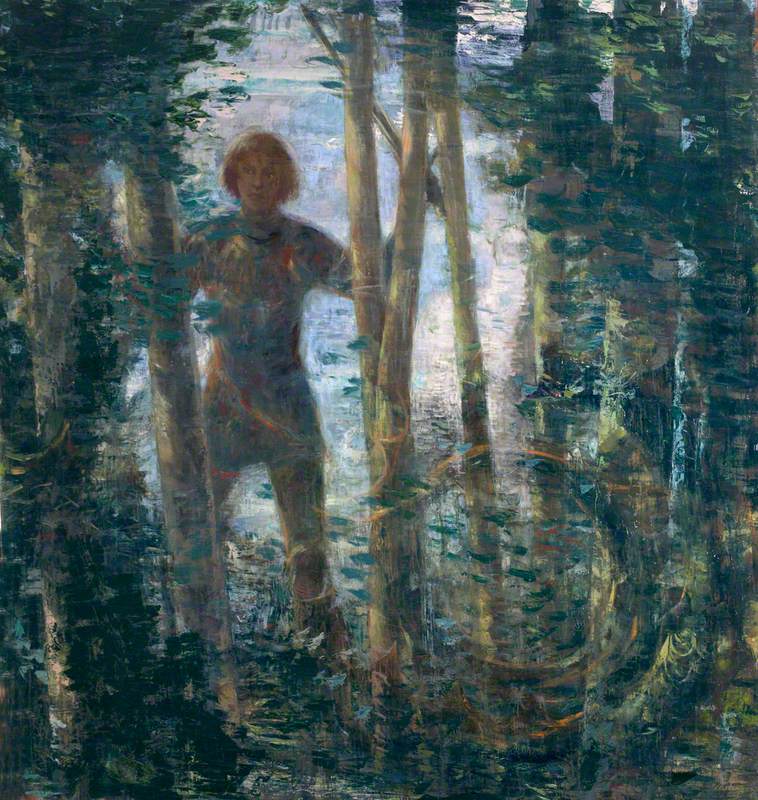 © Christopher Le Brun. All rights reserved, DACS 2022. Photo credit: National Trust Images
Painter, printmaker, sculptor and teacher, born in Portsmouth, Hampshire. He studied at Slade School of Fine Art, 1970–4, then gained his master's degree at Chelsea School of Art, 1974–5. Le Brun was a visiting lecturer at Brighton, Wimbledon and at the Slade, 1976–83, from 1989 resuming teaching at the Slade. He was a prizewinner at John Moores Liverpool Exhibitions, 1978–80, and won a Calouste Gulbenkian Foundation Printmakers' Commission Award in 1983. In 1984 he did designs for a revival of the Ballet Imperial at Royal Opera House, Covent Garden, produced in 1985; was guest of the Berlin Artists' Programme of the DAAD in 1987–8; and in 1988 gained the Snowdonia Commission, Artists in National Parks, organised by the Victoria & Albert Museum.
Read more
From 1975 Le Brun took part in numerous mixed shows in Britain and abroad. He showed with Nigel Greenwood Gallery from 1980, also extensively in America. Arts Council, British Council and British Museum hold his work, which when shown in America was described as grand, melancholy and highly romantic. In 2001, an exhibition of his sculpture and monoprints at the University of Northumbria, Newcastle upon Tyne, included literal and abstract pieces. Was elected RA, 1996, in 2000 filling the new professor of drawing post at the Royal Academy Schools.
Text source: 'Artists in Britain Since 1945' by David Buckman (Art Dictionaries Ltd, part of Sansom & Company)