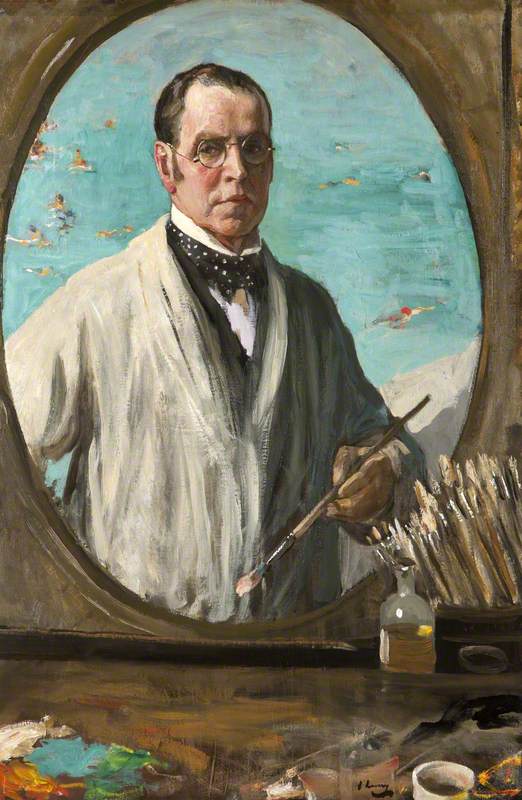 Photo credit: National Museums Northern Ireland
(Born Belfast, ?20 March 1856; died Rossenarra House, nr. Kilmaganny, Co. Kilkenny, 10 January 1941). British painter, mainly of portraits. He studied in Glasgow, in London, and then in the early 1880s in Paris (at the Académie Julian and elsewhere). Between 1885 and 1896 he lived mainly in Glasgow (see Glasgow School), then settled in London, although he travelled a good deal and often wintered in Morocco, where he bought a house in about 1903.
Read more
Lavery had an immensely successful career as a fashionable portraitist (particularly of women), painting in a dashing and fluid, if rather facile, style: in his autobiography, The Life of a Painter (1940), he wrote, 'I have felt ashamed of having spent my life trying to please sitters and make friends instead of telling the truth and making enemies.' He also painted interiors, landscapes, and outdoor scenes such as tennis and bathing parties, and he was an Official War Artist, 1917–18. His reputation did not long survive his death, but there has recently been a revival of interest in his work.
Text source: The Oxford Dictionary of Art and Artists (Oxford University Press)