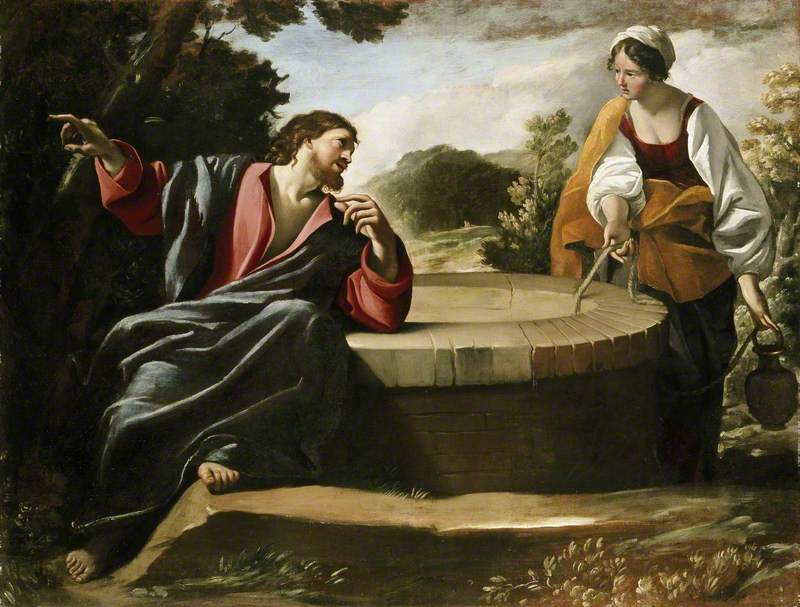 Photo credit: Ashmolean Museum, Oxford
(b Terenzo, nr. Parma; bapt. Parma, 26 Jan. 1582; d Rome, 29 Nov. 1647). Italian painter, who with Guercino and Pietro da Cortona ranks as one of the founders of the High Baroque style of painting. He trained in Parma under Agostino Carracci before going to Rome in 1602 to assist Annibale Carracci in the Palazzo Farnese. After Annibale's death in 1609, he returned for a while to Emilia, but by about 1612 was back in Rome, where he gradually superseded his arch-rival Domenichino as the leading fresco painter in the city. Their work can be compared in the church of S. Andrea della Valle: Domenichino painted the apse and the pendentives of the dome, but Lanfranco was awarded the commission for the Assumption of the Virgin (1625–7) in the dome itself.
Read more
This fresco is one of the key works of Baroque art and it ended the dominance of Bolognese classicism in Rome. The heroic figure style derives from the Carracci, but the illusionistic foreshortening is based on Correggio's dome paintings in Lanfranco's native Parma, here carried to new extremes. Bellori compared the way in which Lanfranco handles the multitude of figures to the harmonious blending of voices in a choir, and the dynamic design became a pattern for illusionistic decorators throughout Europe. Between 1634 and 1646 Lanfranco was based in Naples, where he produced numerous frescos in the cathedral and other major churches. His work was an inspiration to such Neapolitan masters as Mattia Preti, Luca Giordano, and Solimena. He returned to Rome in 1646, the year before his death; his final (unfinished) work, a fresco of S. Carlo Borromeo in Glory in the apse of S. Carlo ai Catinari, exemplifies the airy luminosity of his late style. Lanfranco is much less renowned as an easel painter, but he created some outstanding works in this field also. Particularly remarkable are his Ecstasy of the Blessed Margaret of Cortona (1622, Pitti, Florence), which possibly influenced Bernini's St Teresa, and St Mary Magdalen Transported to Heaven (c.1605, Mus. di Capodimonte, Naples), a bizarre and highly original work in which the rapturous saint is carried by angels above a poetically evoked view of the Roman Campagna.
Text source: The Oxford Dictionary of Art and Artists (Oxford University Press)