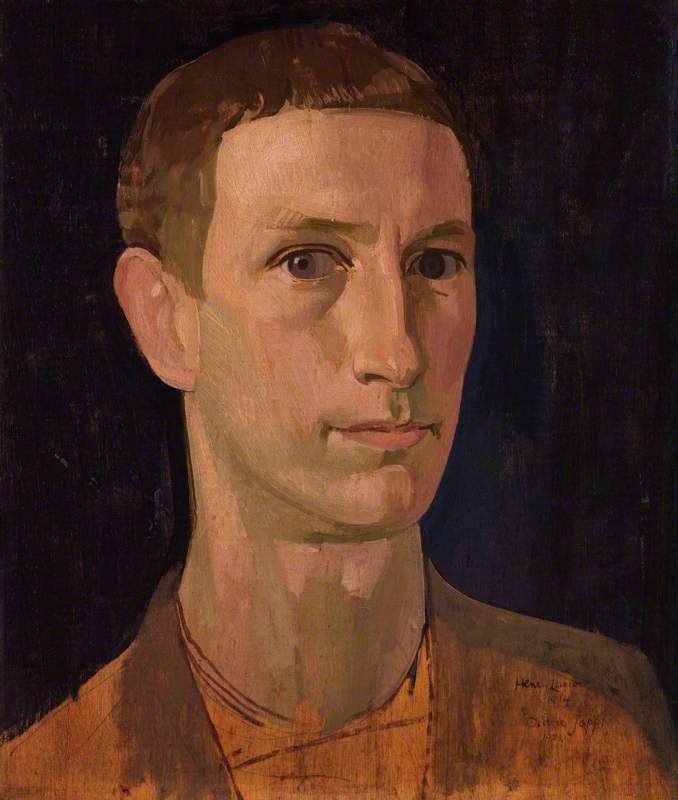 © National Portrait Gallery, London. Photo credit: National Portrait Gallery, London
(b Adelaide, 21 June 1883; d Salisbury, 8 Oct. 1960). British painter, mainly of portraits. Under parental pressure he studied medicine, but abandoned it in 1904 to become an artist. (On the outbreak of the First World War, however, Lamb returned to his medical studies, qualifying at Guy's Hospital, London, in 1916 and then serving as a medical officer in France, Macedonia, and Palestine; he was gassed and won the Military Cross. He also worked as an Official War Artist, as he did again in the Second World War.) Lamb was associated with the Bloomsbury Group and is best known for his sensitive portraits of fellow members, painted in the restrained Post-Impressionist style that characterized his work throughout his career. Above all he is remembered for his portrait of Lytton Strachey (1914, Tate, London), in which he 'has relished emphasizing Strachey's gaunt, ungainly figure, and the air of resigned intellectual superiority with which he surveys the world from that incredible slab-like head' (DNB); Sir John Rothenstein described it as 'one of the best portraits painted in England in this century'.
Read more
Apart from portraits, Lamb also painted landscapes and (especially in later life when his health was failing) still lifes.
Text source: The Oxford Dictionary of Art and Artists (Oxford University Press)