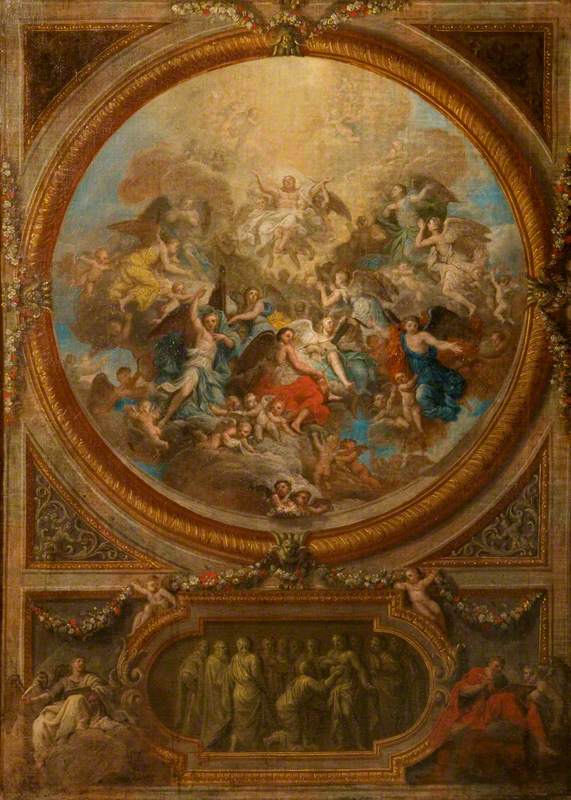 Photo credit: Victoria and Albert Museum, London
(b Versailles, 1663; d London. 20 Apr. 1721). French decorative painter, active for almost all his career in England. He was the son of the keeper of the royal menagerie at Versailles and Louis XIV was his godfather. After working for a short time under Charles Le Brun in Paris he moved to England in 1683/4, initially collaborating with Verrio but soon branching out on his own, working mainly in country houses, notably Burghley House, Chatsworth, and Blenheim Palace.
Read more
He was a better painter than Verrio (although still unexceptional judged by European standards) and was also a more attractive personality, but he never achieved the extravagant worldly success of the Italian. From about 1710 Thornhill began to succeed him in popularity. Late in his career Laguerre turned increasingly to portraits and history paintings.
Text source: The Oxford Dictionary of Art and Artists (Oxford University Press)