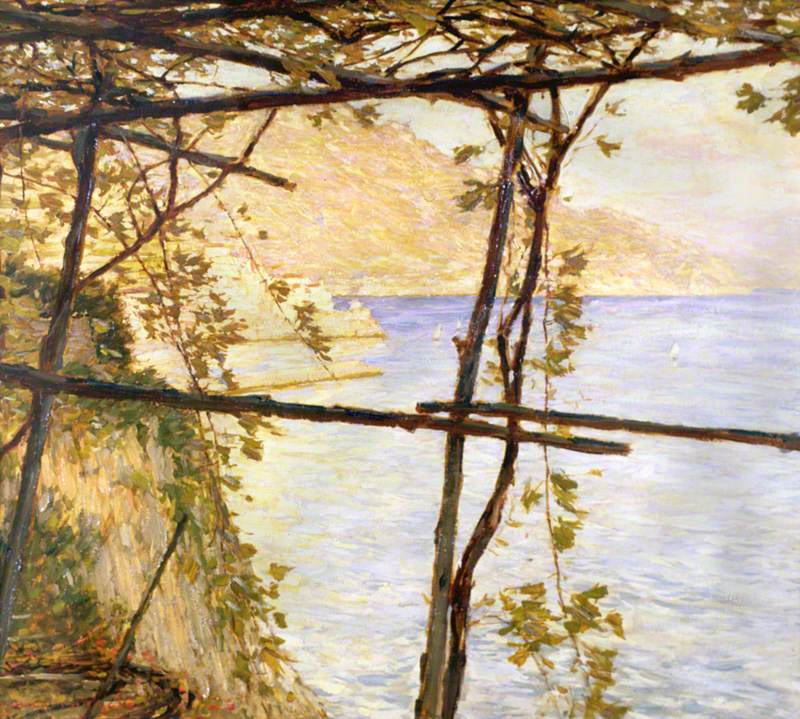 Photo credit: Bridgeman Images
(b Croydon, Surrey [now in Greater London], 19 Jan. 1859; d London, 21 Dec. 1929). British painter. He had his main training at the Royal Academy in London and the École des Beaux-Arts in Paris. In 1887 he described the Academy as 'the diseased root from which other evils grow', and he was one of the leading figures in founding the New English Art Club in opposition to it and in introducing the ideals of French plein-air painting to Britain. He lived in the countryside (first in Norfolk, then in Sussex), and Clausen wrote of him: 'Sunlight was the thing that attracted him: this and some simple motive of rural occupation, enhanced by a picturesque surround.' From about 1898 he turned to peasant scenes set in Provence or Italy, places where he often stayed.
Read more
As the countryside changed, his work became increasingly nostalgic, as he hankered after what Munnings called a 'quiet old world village where he could live and find real country models'.
Text source: The Oxford Dictionary of Art and Artists (Oxford University Press)