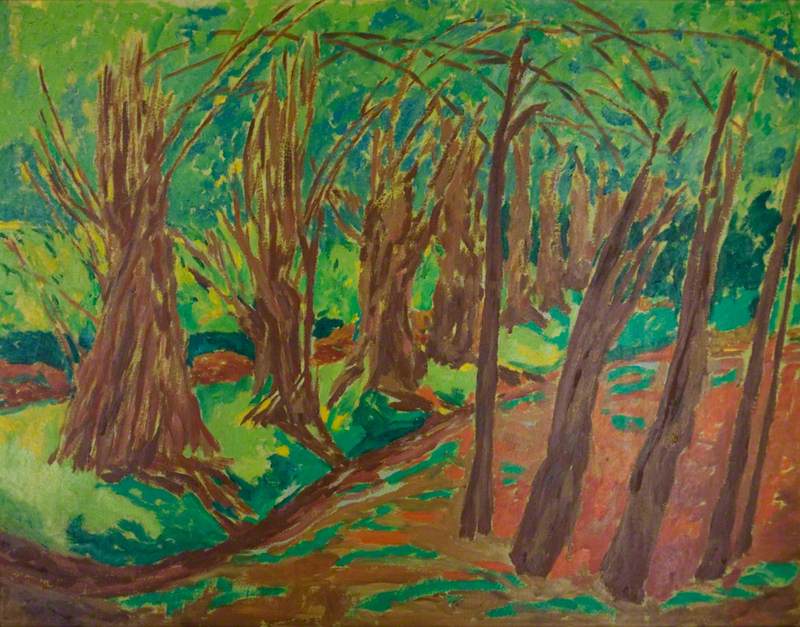 © the studio estate of Eardley Knollys is represented by David Messum Fine Art Ltd. Photo credit: National Trust Images
Painter, administrator and collector, born in Alresford, Hampshire. He was educated at Winchester College and Oxford University, where he helped to found the Uffizi Society. After an abortive attempt to become a film director in Hollywood Knollys became part-time secretary to Viscount Hambledon, chairman of the booksellers W H Smith, then in 1935 founded the Storran Gallery, which promoted leading French and British artists, and started to assemble a fine personal collection. After World War he continued to work for the National Trust and became a committee member for the Contemporary Art Society. Took up painting, having his first solo show in 1960 at Minories Gallery, Colchester, others taking place in England and New York, including latterly Southampton City Art Gallery and Parkin Gallery.
Read more
There was a first posthumous exhibition at The Bloomsbury Workshop Ltd in 1999, Messum's showing selected works from the studio estate in 2002. Knollys (pronounced Noles) painted landscapes in bright colours, often in Spain and France. Lived in London.
Text source: 'Artists in Britain Since 1945' by David Buckman (Art Dictionaries Ltd, part of Sansom & Company)