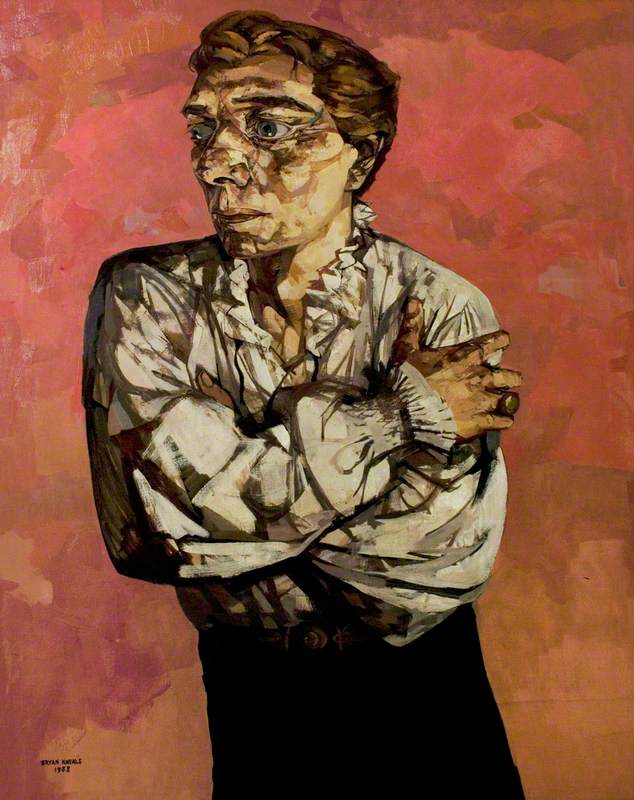 © the artist. Photo credit: Royal Shakespeare Company Collection
Sculptor, painter and teacher, born in Douglas, Isle of Man. He studied at Douglas School of Art, 1947, then Royal Academy Schools, 1948–52, being a Rome Scholar in painting, 1949–51. Kneale began making sculpture at the end of the 1950s, a move which he later described as inevitable, because of his preoccupation with form. At first it was welded steel sculptures, but he later added other materials. Kneale was an abstract sculptor who drew on such inspirations as anthropomorphic and vegetal forms. Teaching included Royal Academy Schools and Royal College of Art, where he was first professor of drawing until 1995. Was made RA in 1973. His work appeared in group shows such as John Moores Exhibition Liverpool, 1961; the 1966–7 Sculpture from the Arts Council Collection show; and 1977 Silver Jubilee Contemporary British Sculpture Exhibition in Battersea Park, London.
Read more
Kneale's first solo show of paintings at Redfern Gallery in 1954 was followed by many others there. He had a retrospective at Whitechapel Art Gallery in 1966 and at RWA in 1995, with a seventieth-birthday exhibition at New Art Centre, East Winterslow, 2000. Helped organise two big sculpture exhibitions: British Sculptors '72, at Burlington House, London; and the Battersea Park show. His work is in many international collections including Arts Council, Contemporary Art Society, Museum of Modern Art in New York and Tate Gallery. Lived in London.
Text source: 'Artists in Britain Since 1945' by David Buckman (Art Dictionaries Ltd, part of Sansom & Company)