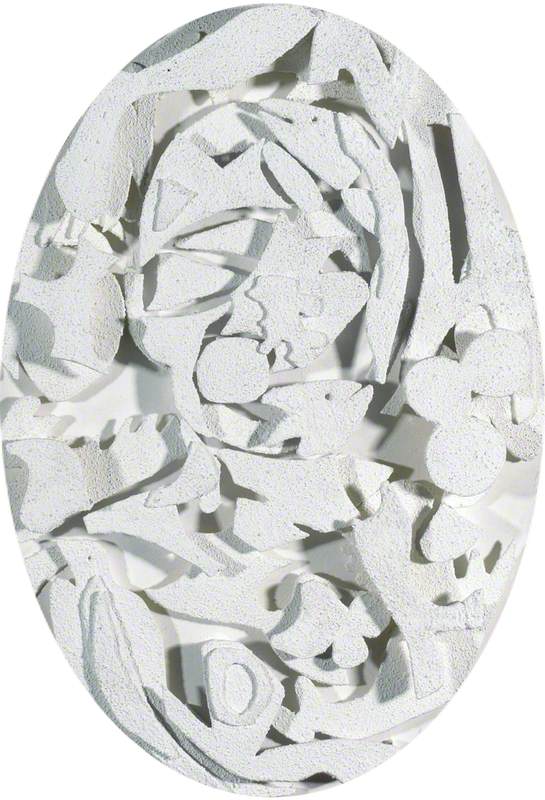 © the artist. Photo credit: Bradford Museums and Galleries
Painter and writer, born in Punjab, India. He received his Master of Arts degree in English literature from Chandigarh University and was down for Oxford University, but a mishap prevented this, and he turned almost by chance to art. After a convalescent visit to France, he had first one-man show at New Vision Centre Gallery in 1965, but continued to lead a diverse life. He was a foreign correspondent in the India-Pakistan War, 1971–2; won the Royal Society of Literature's Winifred Holtby Prize for his novel Nation of Fools in 1984; and was part-author of the report Art on the South Bank, commissioned by the Greater London Council in 1986. Khanna did some figurative work, but made a notable impact with colourful, kaleidoscopic, abstract works, witty and original, which have been compared to those of Klee and Miró but which are unique.
Read more
Participated in many international exhibitions. Solo shows included Serpentine Gallery, 1979; Horizon Gallery, 1987; The Museum of Modern Art, Wales, in Machynlleth, 1994; and Fosterart, 2004. Ashmolean Museum in Oxford, provincial galleries and National Gallery of Modern Art, New Delhi, India, hold his work. Participated in The Other Story, Hayward Gallery, 1989–90, with tour. Lived in London.
Text source: 'Artists in Britain Since 1945' by David Buckman (Art Dictionaries Ltd, part of Sansom & Company)