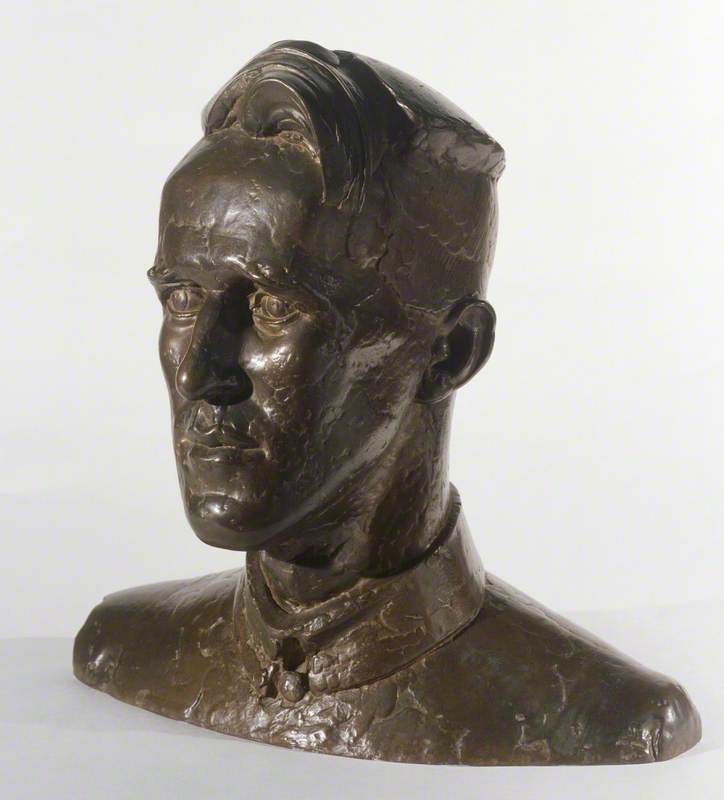 © courtesy of the family of the artist. Photo credit: National Portrait Gallery, London
(b Liverpool, 12 Mar. 1888; d Reading, 13 Apr. 1960). British painter, sculptor, and draughtsman. He was an Official War Artist in the First and Second World Wars and is best known for his paintings and drawings of the daily life of ordinary soldiers and airmen. Between the wars he worked mainly as a portraitist but also did book illustrations, including those for T. E. Lawrence's Seven Pillars of Wisdom (1926).
Read more
His sculptures include the Monument to the 24th Division in Battersea Park, London (1926) (the writer Robert Graves was the model for one of the three soldiers); figures (in carved brick) for the Shakespeare Memorial Theatre in Stratford-upon-Avon (1930); and the recumbent effigy of T. E. Lawrence on his tomb in St Martin's church, Wareham, Dorset (1940).
Text source: The Oxford Dictionary of Art and Artists (Oxford University Press)