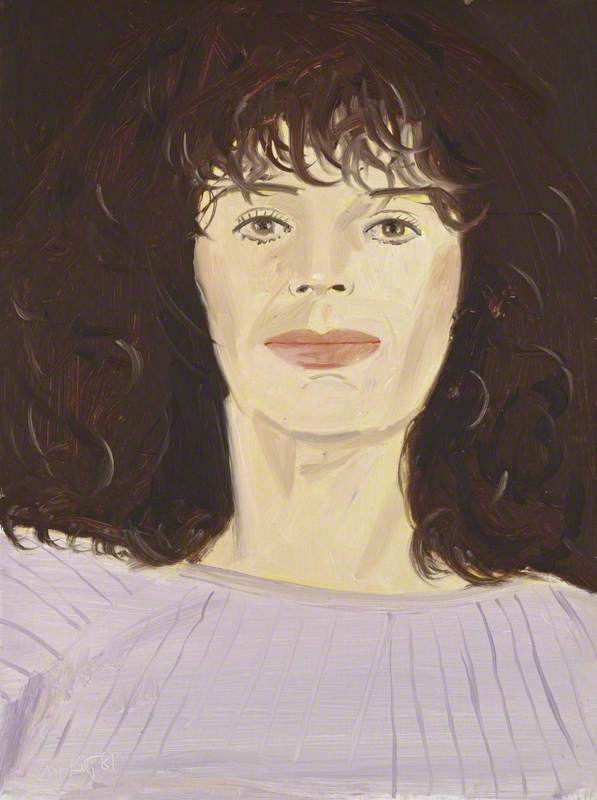 © Alex Katz, DACS, London/VAGA, New York 2020. Photo credit: Tate
American painter, born in Brooklyn, New York. He was initially influenced by *Abstract Expressionism but wanted to reintroduce the figure into painting. In the late 1950s, he turned against the emphasized mark or gesture and developed a kind of figurative painting with large flat areas of colour which has sometimes been related to *Pop art. However he rejected Pop's use of commercial imagery and he is much closer to Philip *Pearlstein.
Read more
Both artists were aiming at a reintroduction of realism and the figure in a way that would compete with the scale and formal strength of contemporary American abstract art. Katz's paintings characteristically depict heads in close-up, sometimes cropped unexpectedly. He also makes paintings of figures in groups which are remarkable for their sense of human interaction and power play.
Text source: A Dictionary of Modern and Contemporary Art (Oxford University Press)