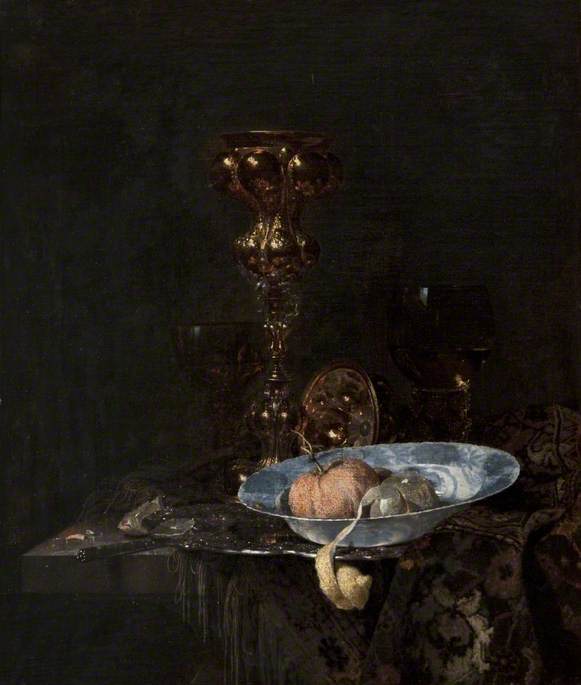 Photo credit: Glasgow Museums
(b Rotterdam, 1619; d Amsterdam, 31 July 1693). Dutch painter, one of the most celebrated of all still-life painters. From about 1640 to 1646 he worked in Paris; on his return to the Netherlands he lived in Hoorn and then in 1653 settled in Amsterdam. His early works were modest kitchen and courtyard scenes, but he soon became the outstanding exponent of a type of still life in which fruit and precious objects—porcelain, oriental rugs, Venetian glass—are arranged in grand Baroque displays.
Read more
He was an art dealer as well as a painter, so some of the objects he used as models may have been pieces he had in stock. His pictures have often been compared with those of Vermeer because of his masterly handling of texture and his ability to manipulate warm and cool colours (he frequently contrasts the reddish browns in a carpet with the yellow of a peeled lemon and the blue and white of porcelain).
Text source: The Oxford Dictionary of Art and Artists (Oxford University Press)