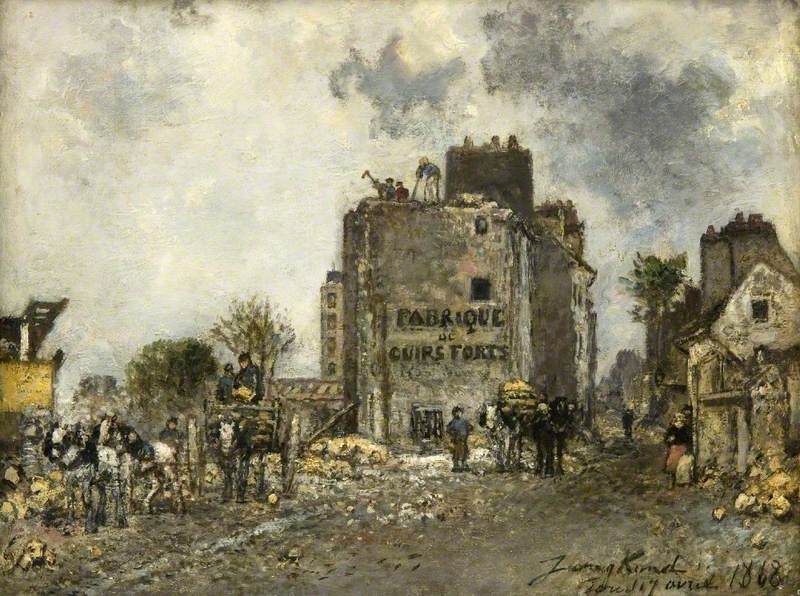 Photo credit: Glasgow Life Museums
(b Lattrop, 3 June 1819; d La-Côte-St-André, 9 Feb. 1891). Dutch landscape painter and etcher, active mainly in France, where he was a precursor of Impressionism. Although he was better appreciated during his lifetime than van Gogh, in some ways his career is similar to that of his more famous countryman. Both artists made a greater impression abroad than in their own country; both failed to adjust to the society of their time; both endured much poverty and were troubled by serious psychological problems; and sensational aspects of their lives—in Jongkind's case it was alcoholism—have interfered with a balanced appraisal of their achievement. Jongkind studied in The Hague under Schelfhout. From 1846 he spent much of his time in France and from 1860 he made his home there permanently.
Read more
He worked and exhibited with members of the Barbizon School, and during the 1860s he played an important part in the development of Impressionism: his friend Monet acknowledged him, together with Boudin, as the most significant formative influence on his work. Jongkind's output was varied, but he is perhaps best known for his atmospheric coastal and river scenes.
Text source: The Oxford Dictionary of Art and Artists (Oxford University Press)