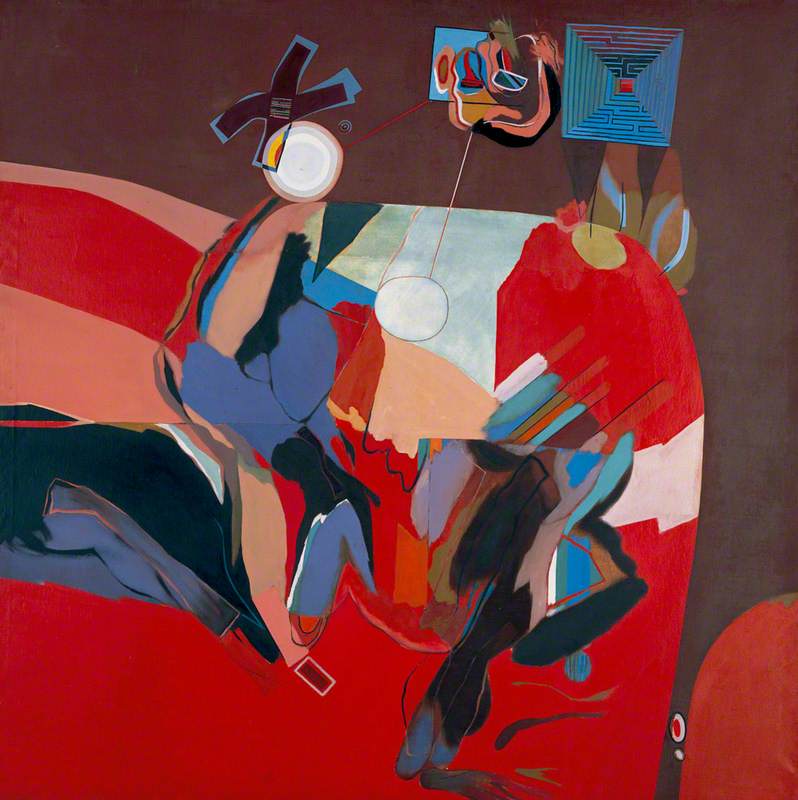 © Allen Jones. Photo credit: Norfolk Museums Service
(b Southampton, 1 Sept. 1937). British painter, printmaker, sculptor, and designer, one of the most committed exponents of Pop art. Although he has worked primarily as a painter, printmaker, and designer, he is best known to the public for a distinctive type of sculpture in which figures of women—more or less life-size, dressed in fetishistic clothing, and with what Jones calls 'high definition female parts'—double as pieces of furniture: for example, a woman on all fours supporting a sheet of glass on her back becomes a coffee table, and a standing figure with outstretched hands becomes a hatstand. He began making such sculptures in the late 1960s and continues to do so, although in a manner that he calls 'less aggressive' and 'easier to take' (they have come in for a good deal of criticism for alleged demeaning of women as sex objects: an article in the feminist journal Spare Rib in 1973 suggested that they expressed a castration complex).
Read more
His work as a designer has included sets and costumes for the erotic review Oh! Calcutta! (1969).
Text source: The Oxford Dictionary of Art and Artists (Oxford University Press)