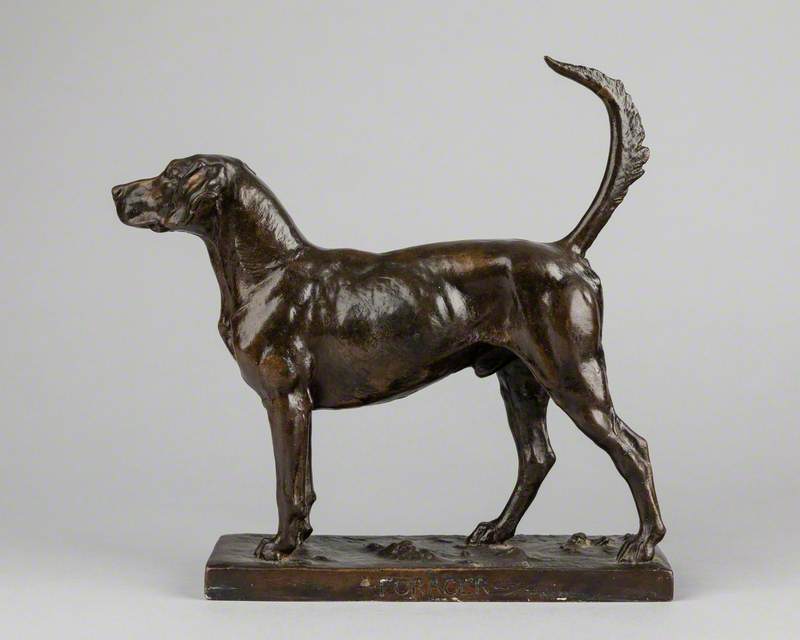 Photo credit: National Heritage Centre for Horseracing & Sporting Art
British sculptor. From 1867 to 1890 he was an army veterinary surgeon, painting and sculpting in his spare time. When he retired from military service (with the rank of captain) he became a full-time sculptor, specializing in subjects involving horses, of whose anatomy he had an intimate knowledge. His major work is the huge Quadriga (four-horsed chariot) surmounting Constitution Arch at Hyde Park Corner in London; a winged figure of Peace descends on the war chariot, causing the horses to rear to a standstill. The group, which was erected in 1912, was paid for by the financier Lord Michelman; he presented it to the nation in memory of his friend Edward VII, who had encouraged the project. Among Jones's other works is the Cavalry Memorial in Hyde Park (erected 1924).
Read more
His autobiography, Memoirs of a Soldier Artist, was published in 1933.
Text source: A Dictionary of Modern and Contemporary Art (Oxford University Press)