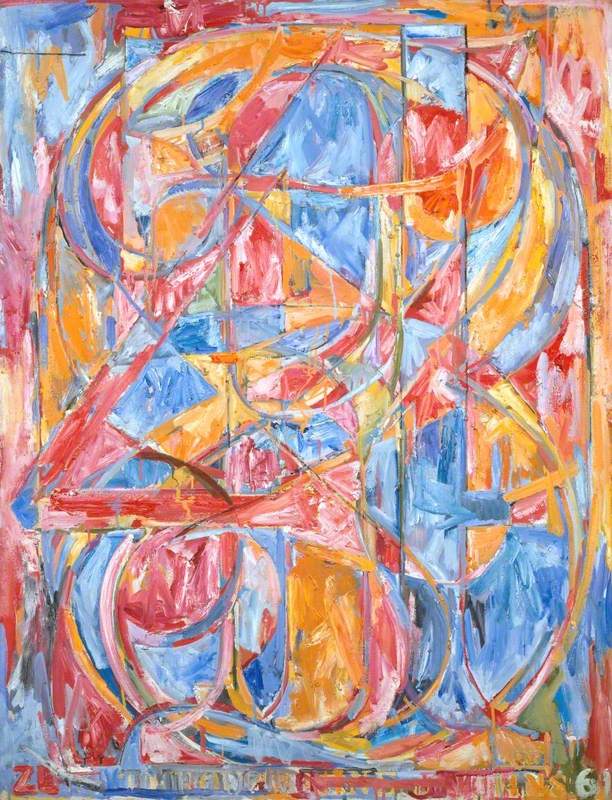 © Jasper Johns / VAGA, New York / DACS, London 2022. Photo credit: Tate
(b Augusta, Ga., 15 May 1930). American painter, sculptor, and printmaker. His career has been closely associated with that of Robert Rauschenberg, and they are considered the leading figures in the move away from Abstract Expressionism to the types of Pop art and Minimal art that succeeded it. They met in 1954 and were close friends until 1962, when they broke up with some bitterness (for a time they were lovers, sharing a triangular relationship with a woman). In the early 1950s Johns worked as a commercial artist in New York, doing display work for shop windows. He began to emerge on the art scene in 1955 and had his first one-man show at Leo Castelli's gallery in New York in 1958. This was an enormous success, and since then he has become one of the most famous (and wealthy) living artists.
Read more
Much of his work has been done in the form of series of paintings presenting commonplace two-dimensional objects—for example Flags, Targets, and Numbers—and his sculptures have most characteristically been of equally banal subjects such as beer cans or brushes in a coffee tin. Such works—at one and the same time laboriously realistic and patently artificial—are seen by his admirers as brilliant explorations of the relationship between art and reality; to others, they are as uninteresting as the objects depicted. Johns himself has said that he is not concerned with their symbolism, but simply wants to look at familiar objects with fresh vision. Much of his later work has been in the form of prints.
Text source: The Oxford Dictionary of Art and Artists (Oxford University Press)