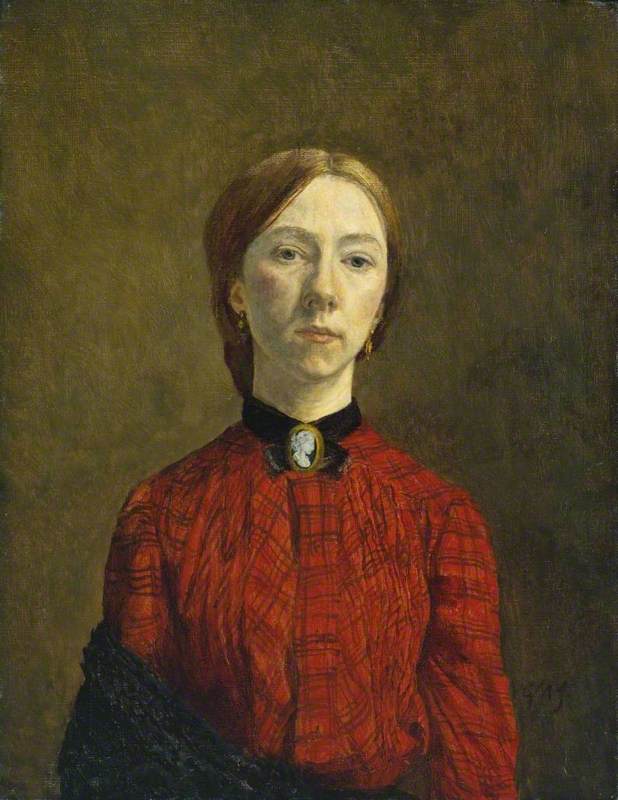 (Born Haverfordwest, Pembrokeshire, 22 June 1876; died Dieppe, 18 September 1939). British painter. She was the sister of Augustus John, but his complete opposite artistically, as she was in personality, living a reclusive life and favouring introspective subjects. After studying at the Slade School, 1895–8, she had lessons in Paris from Whistler, and adopted from him the delicate greyish tonality that characterizes much of her work.
Read more
In 1899 she returned to London, but in 1904 she settled permanently in France, living first in Paris (earning her living modelling for other artists—including Rodin, who became her lover), then from 1911 in Meudon, on the outskirts of the city.

In 1913 she became a Catholic, and she said 'My religion and my art, these are my life.' Most of her paintings depict single figures (typically girls or nuns) in interiors, painted with great sensitivity and an unobtrusive dignity (Self-Portrait, c.1900, NPG, London). She had only one exhibition devoted to her work during her lifetime (at the New Chenil Galleries, London, in 1926) and at the time of her death was little known (in her final years she was virtually a hermit). However, her brother's prophecy that one day she would be considered a better artist than him has been fulfilled, for as his star has fallen hers has risen, and since the 1960s she has been the subject of numerous books and exhibitions.
Text source: The Oxford Dictionary of Art and Artists (Oxford University Press)