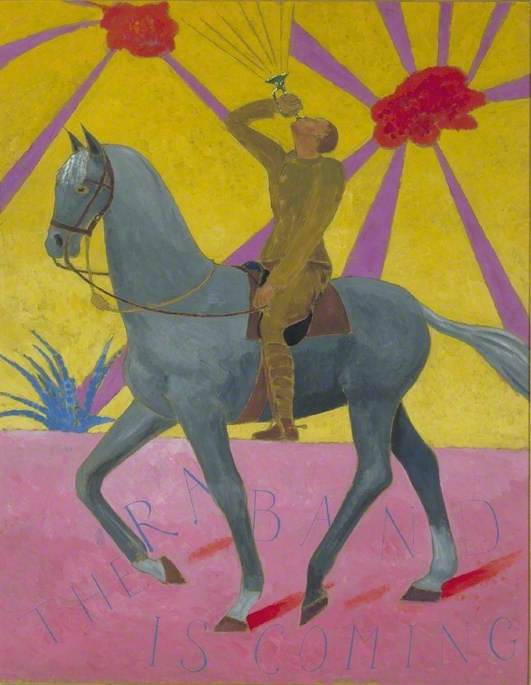 © IWM (Imperial War Museums). Photo credit: IWM (Imperial War Museums)
Painter, born in Liverpool into a shipping family. Japp was educated at Oxford University and worked in the family office in London, 1904–7, attending Lambeth School of Art in the evenings. As a student at Slade School of Fine Art, 1908–9, he was a contemporary of Stanley Spencer, whom he introduced to the painter Henry Lamb. In 1926 Lamb completed Darsie Japp and Family, owned by City of Manchester Art Galleries, one of his most notable such groups. During commissioned Army service in World War I Japp won the Military Cross and his picture The Royal Field Artillery in Macedonia is in the Imperial War Museum collection. However, Lamb dissuaded him from becoming a full-time artist, and Japp chose to farm and breed racehorses for a living.
Read more
For many years Japp and his family lived on the continent as well as in England, and he died in Caxias, Portugal.
Text source: 'Artists in Britain Since 1945' by David Buckman (Art Dictionaries Ltd, part of Sansom & Company)