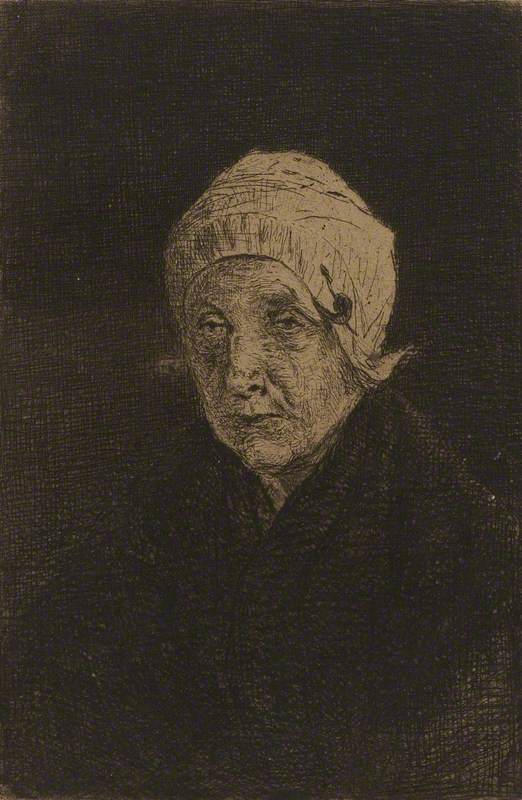 Photo credit: Ben Uri Collection
(b Groningen, 27 Jan. 1824; d Scheveningen, 12 Aug. 1911). Dutch painter. He studied in Amsterdam and Paris and began his career as a portrait and historical painter, but in the 1850s he turned to the kind of work for which he is principally known—scenes of fishermen and peasants and the milieu in which they lived. In 1870 he moved from Amsterdam to The Hague and thereafter became one of the leading members of the Hague School. He has been called 'the Dutch Millet' and he won great popularity because of his piously sentimental approach; indeed, in his time he was the most famous living Dutch artist, with an international reputation. His son, Isaac (1865–1934), also worked mainly in The Hague, but in a style almost completely independent of his father's.
Read more
His pictures of the social life of his time are influenced by Breitner and characterized by the vivid colours and vigorous brushwork of the Impressionists.
Text source: The Oxford Dictionary of Art and Artists (Oxford University Press)