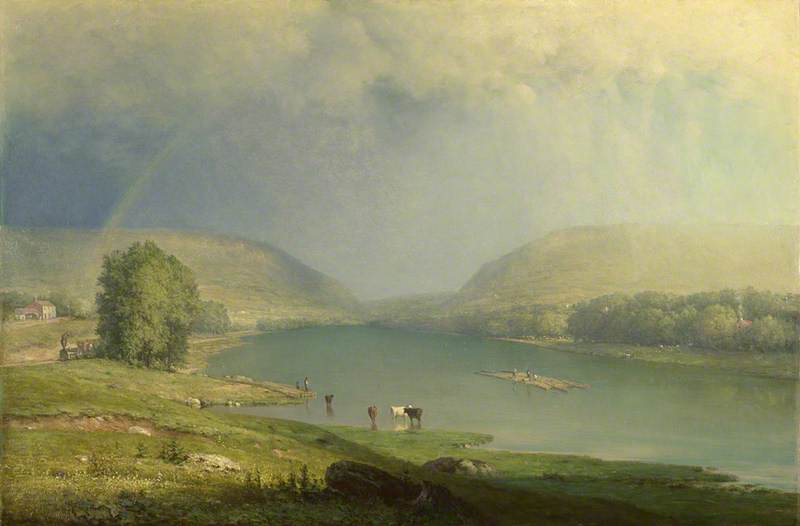 Photo credit: The National Gallery, London
(b nr. Newburgh, NY, 1 May 1825; d Bridge of Allan, Scotland, 3 Aug. 1894). American landscape painter. He was largely self-taught, learning a good deal during several lengthy visits to Europe (the Barbizon School especially had a powerful impact on him). His early work was influenced by the detailed handling and Romantic approach of the Hudson River School, but his style became much freer and more atmospheric, and he turned away from grandiose scenes to intimate subjects lacking in conventional picturesque appeal. He was a deeply spiritual man and some of his later work has a mystical, Symbolist flavour. At the beginning of his career he worked in New York, but in 1859 he moved to the village of Medfield, near Boston, where he found the isolation more conducive to his work; later he settled in New Jersey.
Read more
Inness is considered by many to be the greatest American landscape painter of the 19th century. His son, George Inness, Jr. (1854–1926), was also a painter and published an account of his father's career (1917).
Text source: The Oxford Dictionary of Art and Artists (Oxford University Press)