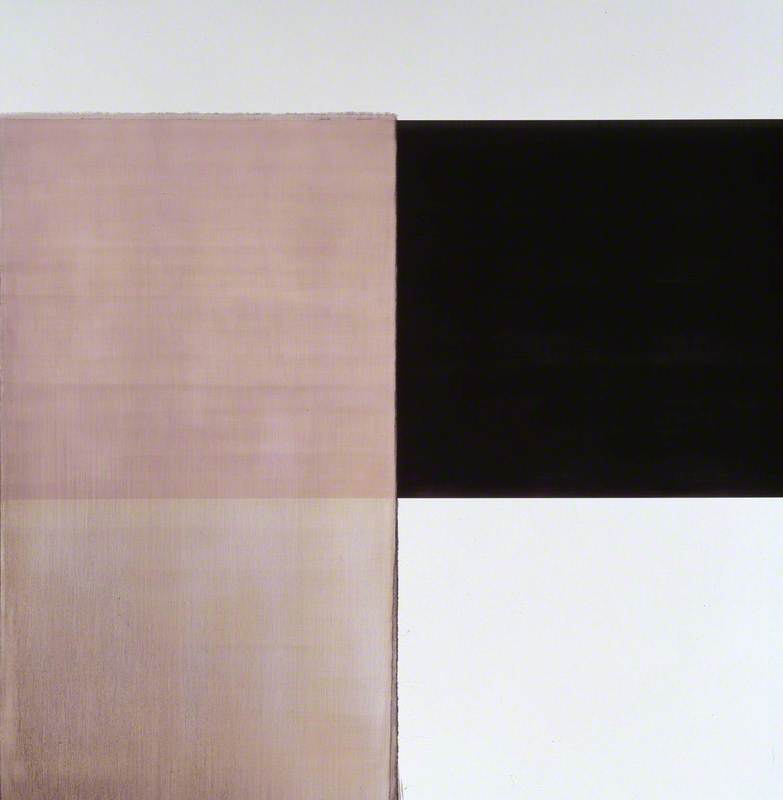 © the artist. Photo credit: Tate
Artist and teacher, born and lived in Edinburgh, who studied in Aberdeen. Innes' early canvases were figurative. Then he painted abstract works tending towards Minimalism, although he still saw his pictures "as having a figurative element". Was included in the British Art Show, 1990; Kunst Europa – Kunstverein Freiburg, Germany, and Artisti Invitatial Premio Internationale, Milan, Rome, London and America, 1991; and New Voices, a British Council Exhibition, Brussels, 1992. Innes' solo shows included Frith Street Gallery from 1990; Jan Turner Gallery, Los Angeles, 1990; Gallery Patrick de Brock, Belgium, 1991; ICA, 1992; and Scottish National Gallery of Modern Art, Edinburgh, 1992–3. Won the NatWest Art Prize, 1998, and Jerwood Painting Prize, 2002.
Read more
In 2005 Tate St Ives held an exhibition, Resonance, which included a range of works from Innes's Exposed Paintings series that the gallery had commissioned. Innes was then teaching in the fine art school at Glasgow School of Art.
Text source: 'Artists in Britain Since 1945' by David Buckman (Art Dictionaries Ltd, part of Sansom & Company)