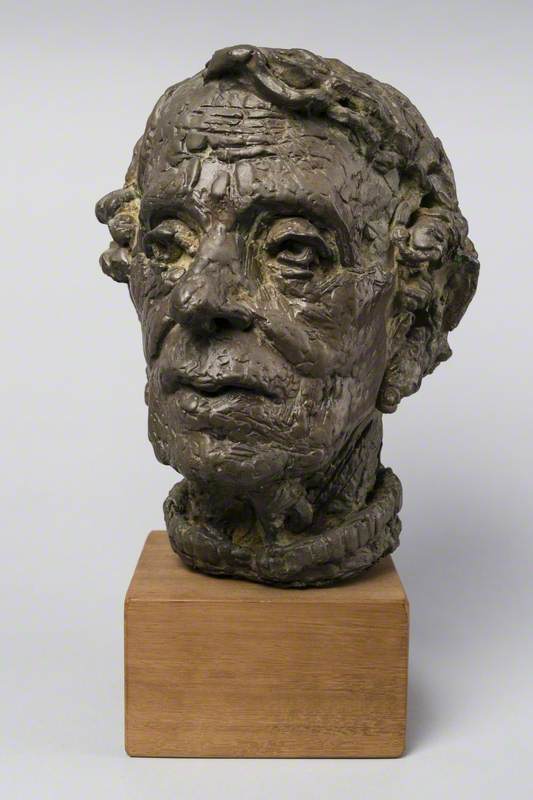 © the copyright holder. Photo credit: Sandwell Museums Service Collection
Sculptor in a variety of materials who studied at Wolverhampton School of Art under Robert Emerson, 1924–9, and at the Royal College of Art, 1929–33, under Richard Garbe and Gilbert Ledward. Married to the sculptor Gwynneth Holt. He exhibited RA, NEAC, RSA, SSA and RBSA. Huxley-Jones' sculpture is generally smooth and simple in profile, as depicted in Arthur T Broadbent's monograph Sculpture Today in Great Britain 1940–1943, and in Eric Newton's companion volume British Sculpture 1944–1946. Huxley-Jones completed a large volume of public work, at the BBC Television Centre, London, in Chelmsford Cathedral, outside Hornsey Library and in London's Hyde Park. Aberdeen and Wolverhampton Art Galleries hold his work. Was a member of Chelsea Arts Club.
Read more
Lived in Chelmsford, Essex.
Text source: 'Artists in Britain Since 1945' by David Buckman (Art Dictionaries Ltd, part of Sansom & Company)