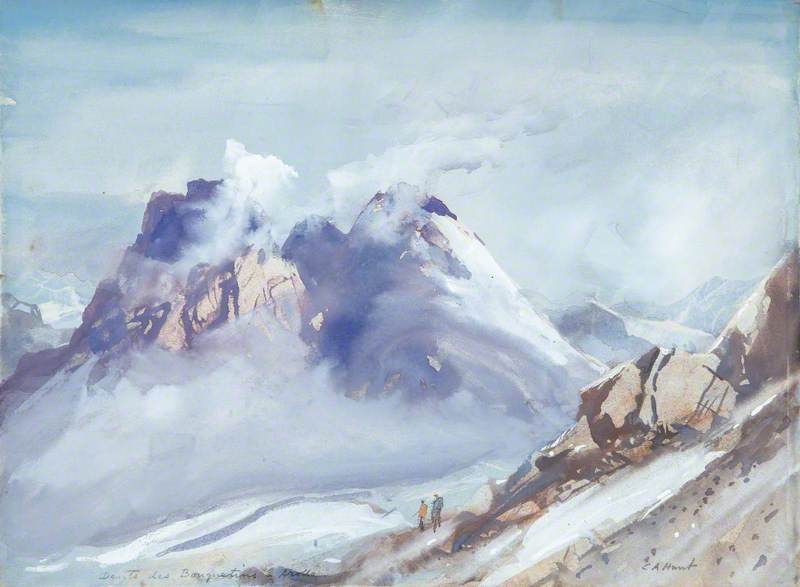 © the copyright holder. Photo credit: Royal Watercolour Society
Landscape painter, born in Torquay, Devon. Studied at Cambridge University, practised as a barrister, then during World War I took up painting full-time. Was by that time known for his writings on the law. Hunt was especially fond of his watercolour portraits of mountains, dramatic and with an assured handling of broad planes. His work were reproduced in the Alpine Journal and Alpine Calendar, by the Medici Society and in many publications. Exhibited prolifically at RWS, of which for several years in the early 1930s he was vice-president, Fine Art Society, RBA, Ridley Art Club, Walker's Galleries and elsewhere. British Museum, Victoria & Albert Museum, Fitzwilliam Museum in Cambridge and many provincial galleries hold his work. In 1996 Chris Beetles Ltd held an exhibition of Hunt's pictures with a catalogue comprehensively covering his life, travels and output.
Read more
Lived in London and at Manaton, Devon.
Text source: 'Artists in Britain Since 1945' by David Buckman (Art Dictionaries Ltd, part of Sansom & Company)