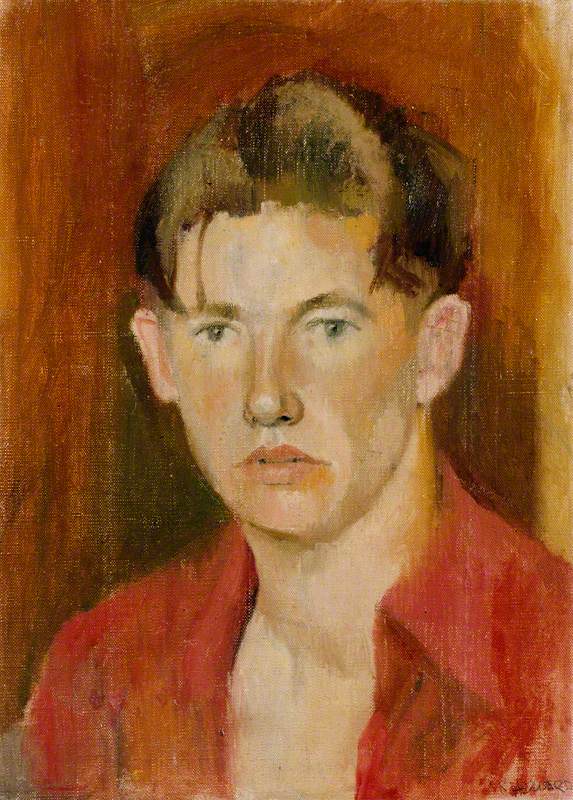 © Royal Academy of Arts. Photo credit: Royal Academy of Arts
Painter, and teacher, born in London, where he continued to live, married to the artist Christa Gaa. He studied at Hornsey College of Art, 1949–53, Royal College of Art, 1955–8, and won a British Council Scholarship to Florence, 1958–9. Was elected NEAC, 1962, in 1998 its president; ROI, 1966; RWA, 1981; RWS, 1983; and RA, 1991. His many awards were the First Prize in the Lord Mayor's Art Award, 1966; First Prize Arundel Art Centre, 1969; he was a prizewinner at John Moores Exhibition, Liverpool, 1978; and at John Laing Exhibition, 1979. Won First Prize, Hunting Group Award, 1982; was a prizewinner at RWA in 1983; and at NEAC Centenary Exhibition, 1986. Howard was appointed official artist in Northern Ireland by Imperial War Museum in 1973–8.
Read more
Between 1973–80 worked with Army in Germany, Cyprus, Oman, Hong Kong, Nepal, Norway, Canada, Belize and Brunei. Howard did much commissioned work, including The Drapers' Company, The Haberdashers' Company, United Nations and elsewhere. Appeared in numerous mixed shows. One-man exhibitions included Plymouth Art Centre, 1955; John Whibley Gallery, 1966–8; from 1971 a series with New Grafton Gallery; and recent works at Richard Green, 2004. Howard was a painter noted for his handling of light and for his depictions of nudes in interiors. Imperial War Museum, Plymouth City Art Gallery, National Army Museum and other provincial British galleries hold his work. In 2005 Howard was elected professor of perspective at the Royal Academy Schools.
Text source: 'Artists in Britain Since 1945' by David Buckman (Art Dictionaries Ltd, part of Sansom & Company)