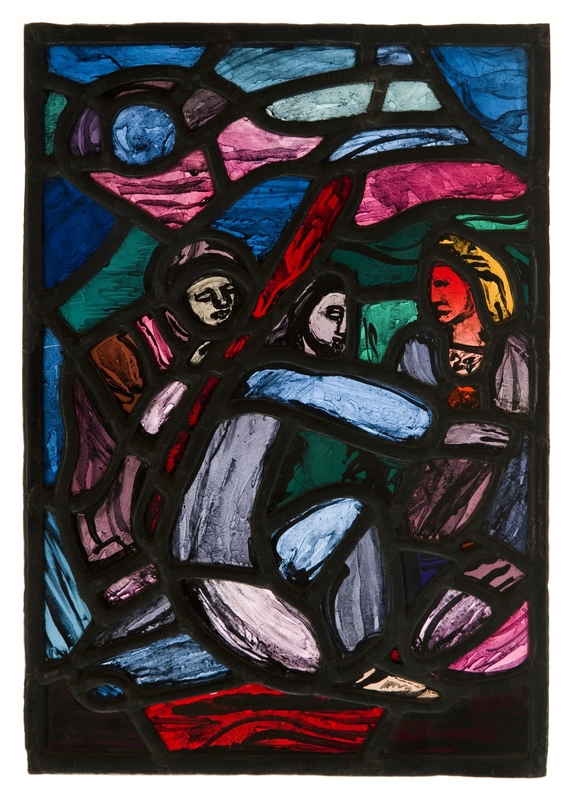 © DACS 2023. Photo credit: The Stained Glass Museum
Irish painter and stained-glass designer, one of the most innovative of early 20th-century Irish artists, born at Roebuck Grove, County Dublin. She was partly crippled by polio at the age of eleven and was often ill thereafter, but she worked indomitably, sustained by a strong religious faith. After studying at various art schools in London (her teachers included *Sickert), she spent much of the period 1920–31 in Paris, where she studied with *Lhote and *Gleizes. Her painting at this time became abstract, like that of her friend Mainie *Jellett. However, after being overwhelmed by the deep spirituality of *Rouault's work, Hone began designing stained glass in 1933; this was to be her main preoccupation for the rest of her life and she is ranked among the 20th century's greatest artists in the field.
Read more
Her most famous work is the huge east window of Eton College Chapel, commissioned in 1949 to replace glass destroyed by bombing in the Second World War and completed in 1952.
Text source: A Dictionary of Modern and Contemporary Art (Oxford University Press)