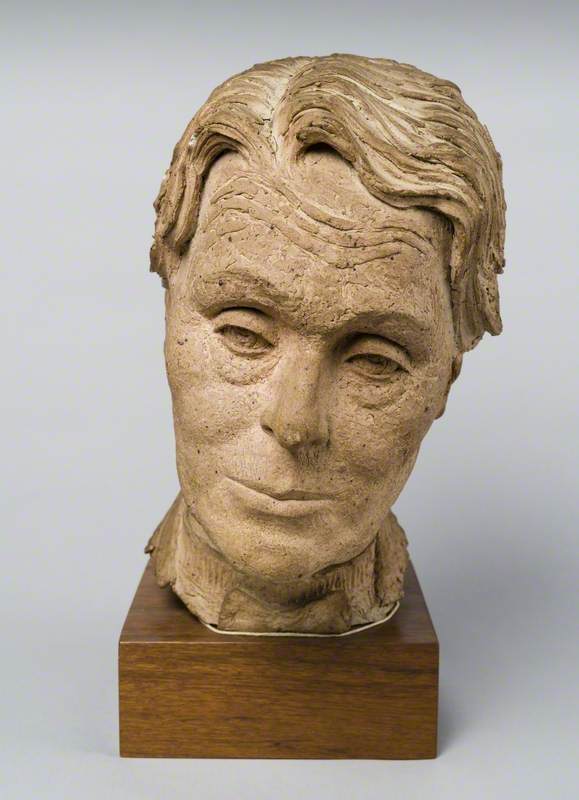 © the copyright holder. Photo credit: Sandwell Museums Service Collection
Sculptor in a variety of materials, born in Wednesbury, Staffordshire, married to the sculptor T B Huxley-Jones, later to the Right Reverend Eric Gordon. After a convent education in Birmingham Holt studied at Wolverhampton School of Art, 1925–30, under the sculptor Robert Emerson. Holt's work could be graceful and stylised, as shown in the three examples in Arthur T Broadbent's 1949 monograph Sculpture Today in Great Britain 1940–1943. She was a fellow of RBS and was for a time an associate of RBSA. Also showed at RA, in the provinces and with Royal Glasgow Institute of the Fine Arts. St Felix' School in Southwold; St Margaret Church, Downham; and the Church of the Immaculate Conception, Chelmsford, hold examples, as do Aberdeen, Leamington and Wolverhampton public galleries.
Read more
Lived in Eynsham, Oxfordshire.
Text source: 'Artists in Britain Since 1945' by David Buckman (Art Dictionaries Ltd, part of Sansom & Company)