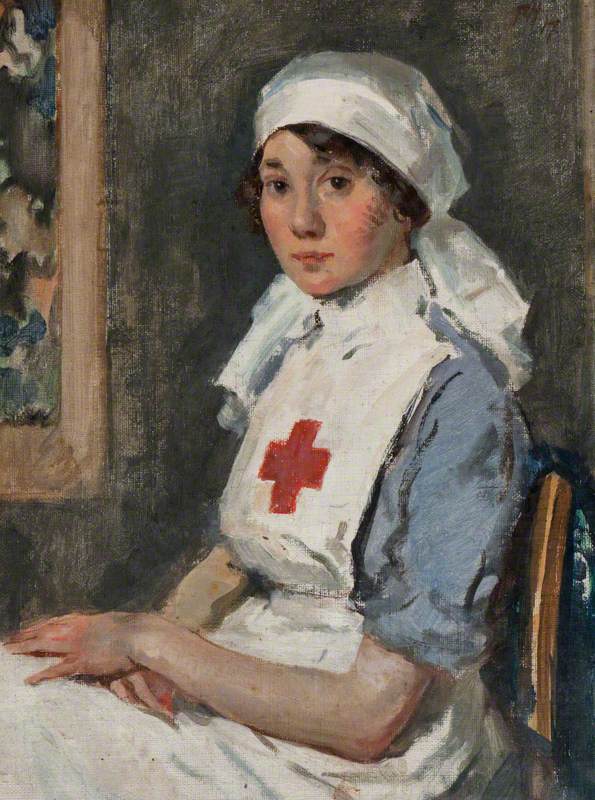 © the copyright holder. Photo credit: Glencoe and North Lorn Folk Museum
Painter, mainly of landscapes in watercolour, and illustrator. Born at Charlton, Kent, studied at St John's Wood School of Art, 1912–14, then at the Royal College of Art, 1919–20. During World War I Hill was an Official War Artist, producing outstanding pictures from the front line, now in the Imperial War Museum. Exhibited at the RA, RBA, NEAC, RHA, ROI, in the provinces and overseas, including Paris Salon. His work is in many public collections, including the Victoria & Albert Museum. Hill was an exemplary, enthusiastic teacher. For a time he taught at Hornsey School of Art and on screen in the early days of television after World War II. He wrote many books on painting techniques, such as On Drawing and Painting Trees, 1936, and The Pleasures of Painting, 1952.
Read more
Lived at Midhurst, Sussex.
Text source: 'Artists in Britain Since 1945' by David Buckman (Art Dictionaries Ltd, part of Sansom & Company)