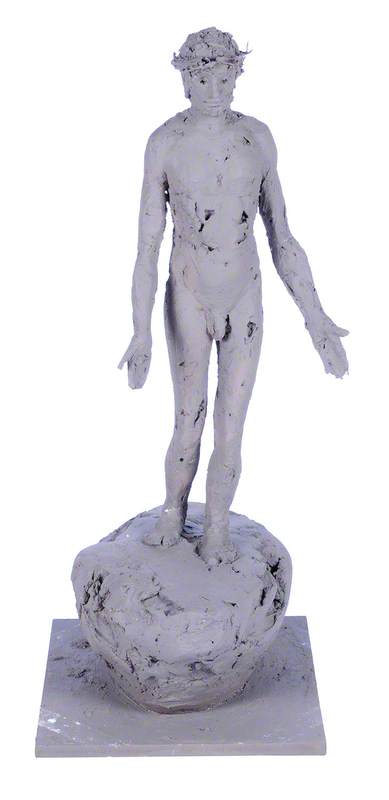 © Nicola Hicks, Flowers Gallery, London. Photo credit: Glasgow Museums
Sculptor and draughtsman, born and lived in London, noted for her fine depictions of animals. She attended Chelsea School of Art, 1978–82, Royal College of Art, 1982–5. Took part in many mixed shows including Christie's Inaugural Graduate Exhibition, 1982; Artist of the Day, Angela Flowers Gallery, 1984; Basel Art Fair in Switzerland and '85 Show, Serpentine Gallery, both 1985; Yorkshire Sculpture Park, 1986; Bryan Kneale's Choice, at Arts Club, 1990; Drawing Towards Sculpture, Isis Gallery, Leigh-on-Sea, 1993; Christie's, 1996; Holland Park Sculpture Exhibition, 2000; Flowers Central, 2002; New Grafton Gallery and Schoenthal Monastery, Langenbruck, Switzerland, both 2003; Monuments to Love, Flowers East, 2003–4; and Abbot Hall Art Gallery, Kendal, 2005.
Read more
Began showing with Angela Flowers in solo exhibitions in mid-1980s in London and Ireland, later shows including Peter Scott Gallery, Lancaster, and Castlefield Gallery, Manchester, both 1993. Contemporary Art Society holds her work. Commissions included a monument in Battersea Park, Brown Dog.
Text source: 'Artists in Britain Since 1945' by David Buckman (Art Dictionaries Ltd, part of Sansom & Company)