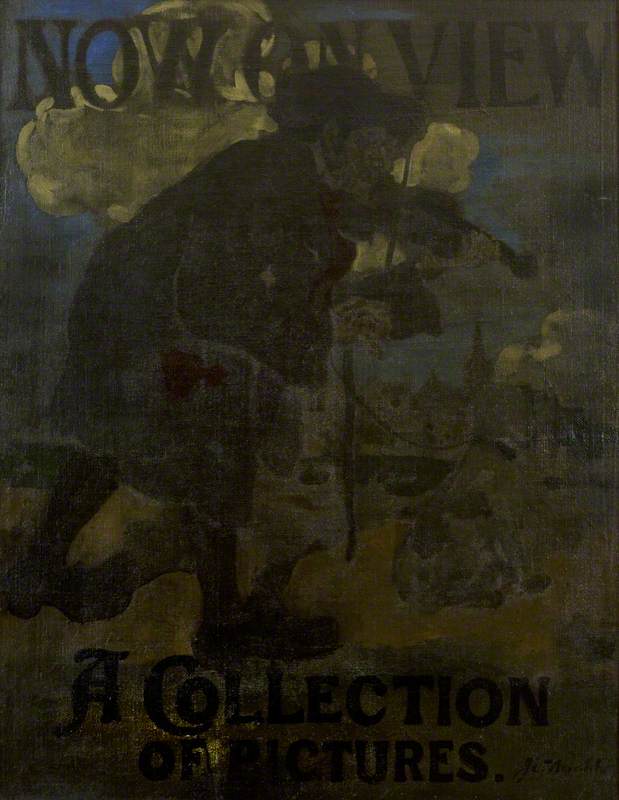 Born in Forfar in 1859, the son of a shoemaker, James Watterston Herald went on to become a recognised figure in twentieth-century Scottish art. His emphasis on decorative colour, subtle tone and harmony of composition created delicate figurative and luminous landscapes which are delightful to view.
Read more
Herald was educated at West Burgh School, Forfar and later at Forfar Academy. At the age of 14 Herald attended the art class at the High School of Dundee, under the direction of the art master, Mr Kennedy, who regarded Herald as a most promising talent and awarded him the prize for excellence in drawing. By the time he had completed High School, Herald had acquired a reputation for having quite a skill for drawing, especially capturing caricatures of local celebrities and customers who frequented his father's shop. These sketches formed the basis of his early experiments in watercolour and oil paintings that he completed from memory due to a shyness of drawing in company.

Moving to Edinburgh in 1884, he frequented the exhibitions that were now readily available to him and produced an impressive body of work mainly inspired by the streets and closes of Edinburgh's Old Town. It was during this time that Herald's work began to meet with critical acclaim. Several of his works were exhibited by the Royal Scottish Academy. Returning to Angus around 1890 Herald developed techniques and perfected the themes that would become his trademark such as the crowd scenes, public groups and circuses, as well as the many harbour motifs.

Today the popularity of James Watterston Herald continues to grow and his works can be found hanging on the walls of many homes and galleries throughout his native Scotland and beyond.
Text source: Museums Galleries Archives, ANGUSalive