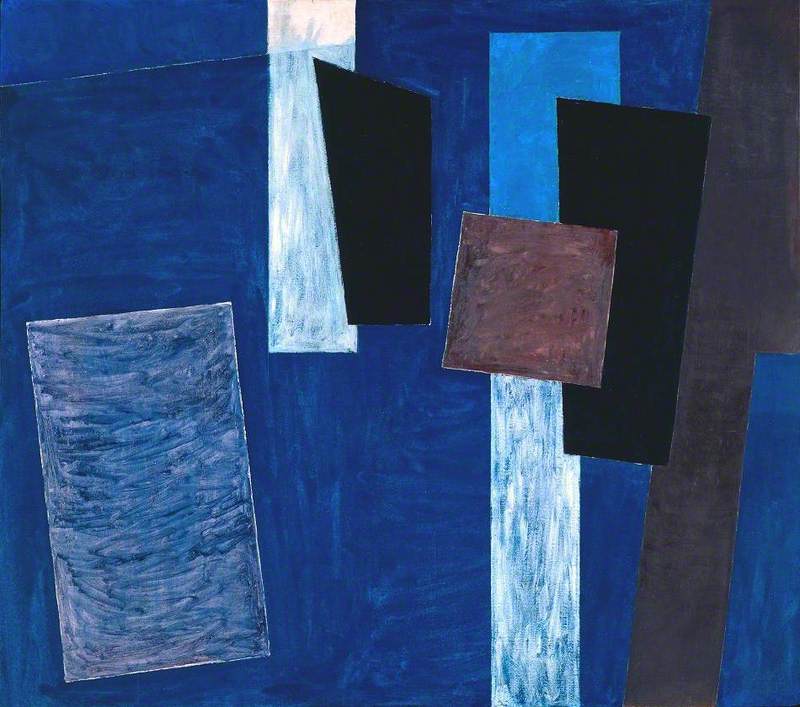 © estate of Adrian Heath. All rights reserved, DACS 2023. Photo credit: Tate
(b Matmyo, Burma, 23 June 1920; d Montmiral, France, 15 Sept. 1992). British abstract painter. In 1949 and 1951 he visited St Ives, where he met Ben Nicholson, and he formed a link between the St Ives School and London-based Constructivists such as Victor Pasmore and Kenneth and Mary Martin, with whom he was also associated. During the early 1950s he was an important figure in promoting abstract art. He organized collective exhibitions at his London studio (at 22 Fitzroy Street) in 1951, 1952, and 1953, and wrote a short popular book on the subject, Abstract Painting: Its Origin and Meaning (1953), which begins with the sentence: 'There seems to be little understanding of the values of abstract painting and consequently no general appreciation of its qualities.
Read more
' Heath's paintings of this time featured large, block-like slabs of colour, heavily brushed. He also made a few constructions. Later his paintings became freer and more dynamic.
Text source: The Oxford Dictionary of Art and Artists (Oxford University Press)