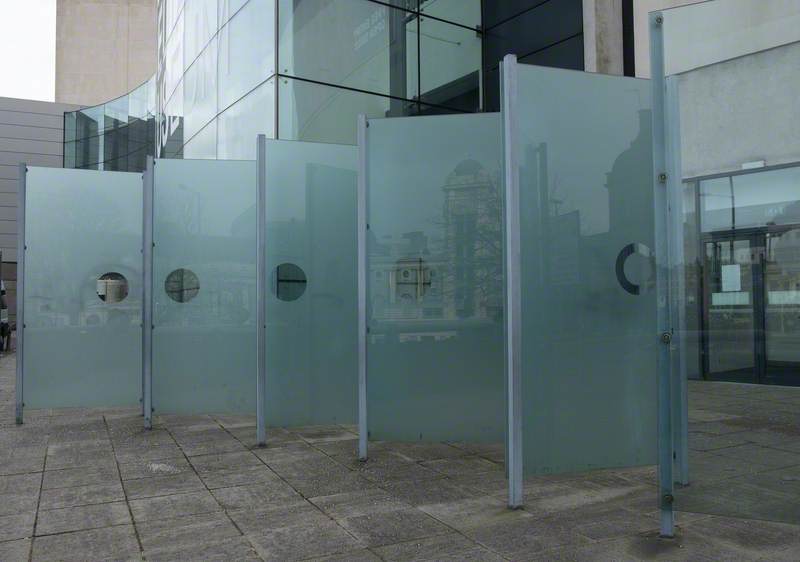 © the artist. Photo credit: Mary P Crowther / Art UK
British painter and installation artist, born in London. He studied at the University of Newcastle upon Tyne and in 1968 went to New York, where he worked as assistant to Claes *Oldenburg and met many leading *Minimalists. In 1969 he returned to London and studied under Barry *Flanagan at *St Martin's School of Art. He came to attention in the 1970s with *installations in which mirrors and projections create an eerie disruption of the sense of space. Typical of his inventive use of the setting was the one he made in 1974 in the unprepossessing white brick stairwell of the *Whitechapel Gallery. Present (1978) used still projection to make the illusion that the gallery wall was extended. Within this space was the image of a horse sharing the viewer's space but locked in the stasis of photography.
Read more
Head has also made large-scale photographic works in collaboration with professional photographers. These continue the play with illusion but also often make a political point, as in Erasers (1985, Leeds City Art Gallery), which shows a mound of multi-coloured erasers shaped like skulls and others in the form of missiles. State of the Art (1984, Arts Council Collection) is a sinister array of consumer objects, including vibrators, arranged to resemble the towers of a modern city. http://www.ucl.ac.uk/slade/timhead/selbiog.htm The artist's website, with many excellent pictures of his work.
Text source: A Dictionary of Modern and Contemporary Art (Oxford University Press)