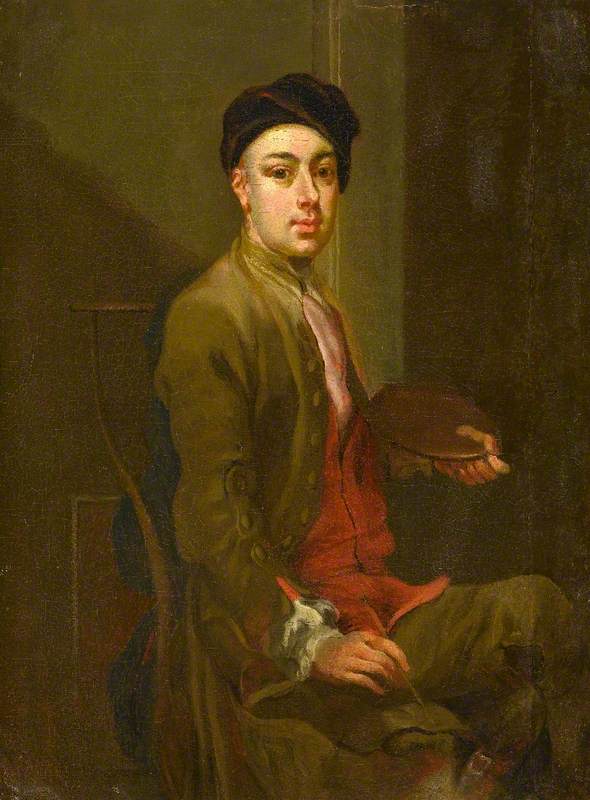 Photo credit: Royal Albert Memorial Museum & Art Gallery
(b ?Exeter, c.1708; d London, 2 Feb. 1776). English painter and book illustrator. He was the most versatile British painter of his period, his work including subjects from literature and the theatre (notably Shakespeare), scenes of rural folklore, and portraits (his conversation pieces anticipated those of Gainsborough, who early in his career probably worked with him). Hayman also had the reputation of being 'unquestionably the best historical painter in the kingdom before the arrival of Cipriani' (Edward Edwards, Anecdotes of Painters…, 1808), but little of his work in this vein survives. In addition he was a prolific designer of book illustrations, sometimes collaborating with Gravelot. His biggest undertaking (c.1741) was the painting of about 50 large pictures to decorate the supper boxes and pavilions at Vauxhall Gardens, the fashionable London pleasure resort.
Read more
Few of these survive intact (two are in the Victoria and Albert Museum, London), but several are known through drawings and engravings; the subjects included children's games, popular festivities, and scenes from plays. Amiable and popular with his fellow artists, Hayman was president of the Society of Artists, 1766–8, and became a foundation member of the Royal Academy in 1768; he was appointed librarian in 1771. His best work has a certain Rococo charm, but there is some justification in Horace Walpole's comment that his paintings are 'easily distinguishable by the large noses and shambling legs of his figures'.
Text source: The Oxford Dictionary of Art and Artists (Oxford University Press)