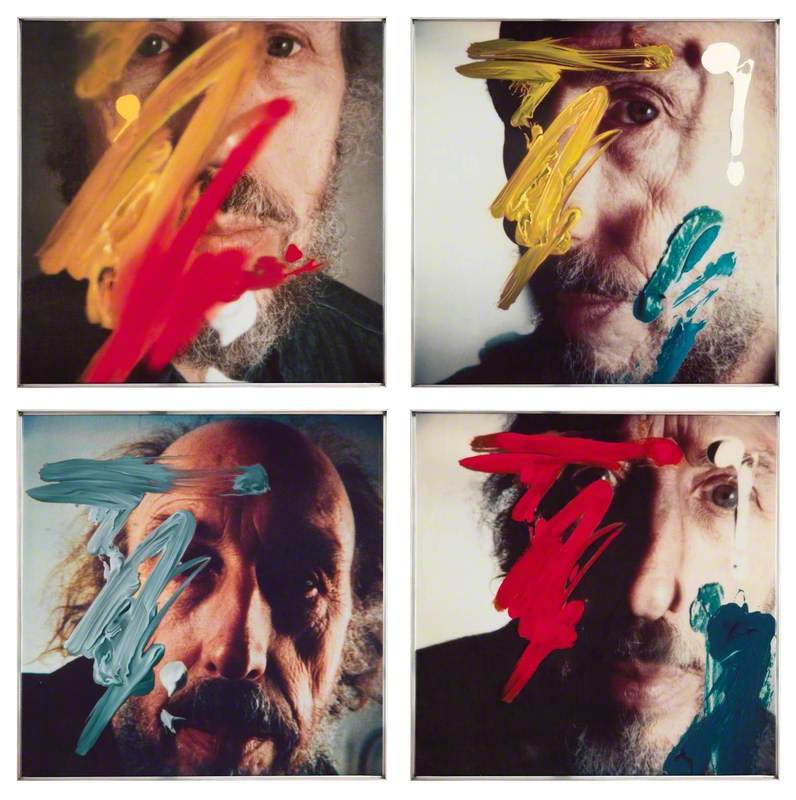 © estate of Richard Hamilton. All rights reserved, DACS 2022. Photo credit: Tate
(b London, 24 Feb. 1922; d Northend, Oxfordshire, 13 Sept. 2011). British painter, printmaker, teacher, exhibition organizer, and writer, one of the leading pioneers of Pop art. As a young man he worked in advertising and commercial art and he is best known for his montages featuring scenes from the fields of advertisement and contemporary life, notably Just what is it that makes today's homes so different, so appealing? (1956, Kunsthalle, Tübingen). This photomontage is sometimes considered to be the first Pop art work. Hamilton had a distinguished career as a teacher, notably at King's College, Newcastle upon Tyne (which later became Newcastle University), 1953–66, and organized several exhibitions, including 'The Almost Complete Works of Marcel Duchamp' at the Tate Gallery, London, in 1966.
Read more
An anthology of his writings, Collected Works, appeared in 1982. See also Independent Group.
Text source: The Oxford Dictionary of Art and Artists (Oxford University Press)