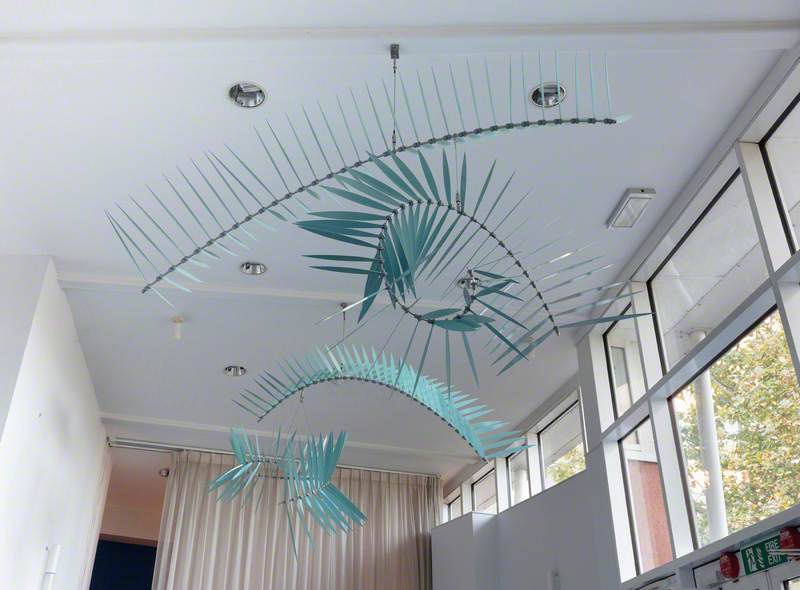 © the artist. Photo credit: CW+
Maker of mobiles in a range of materials, born James Gutch, who was educated at St Paul's School, 1988–93. He did a course in plaster-casting at the European Centre for the Trades and Professions, Venice, 1997, and in 1998 graduated with first-class honours in modern and medieval languages, Cambridge University. He then began making mobiles and was largely self-taught. "Balance and dynamism are the properties which underline all my works, whether they originate from direct study of the figure or whether they are based on purely abstract principles.
Read more
" Commissions included London Executive Aviation, 2000; British Petroleum, Sunbury, 2001–2; and The Redcliffe Surgery, 2002. Among his solo exhibitions were St Paul's School and Curwen Gallery, both in 2002.
Text source: 'Artists in Britain Since 1945' by David Buckman (Art Dictionaries Ltd, part of Sansom & Company)