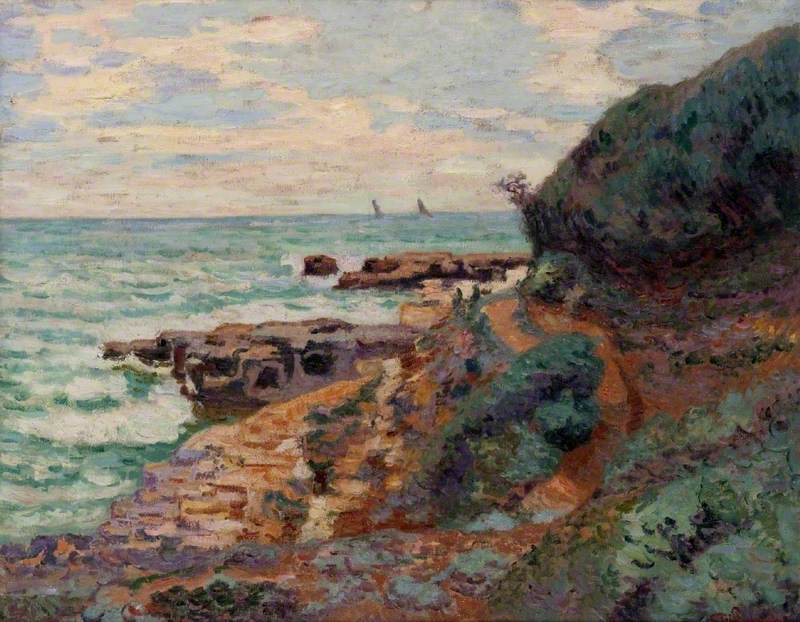 Photo credit: Glasgow Museums
(b Paris, 16 Feb. 1841; d Paris, 26 June 1927). French landscape painter, one of the minor figures of the Impressionist group. Lack of success made him take a post with the department of bridges and causeways until he won a prize in a lottery in 1891 and was able to devote all his time to painting. Often his paintings are of industrial subjects, but he also painted seascapes. His style was bold and often brilliantly coloured.
Read more
He was the last survivor of those who participated in the first Impressionist exhibition in 1874, dying the year after Monet.
Text source: The Oxford Dictionary of Art and Artists (Oxford University Press)