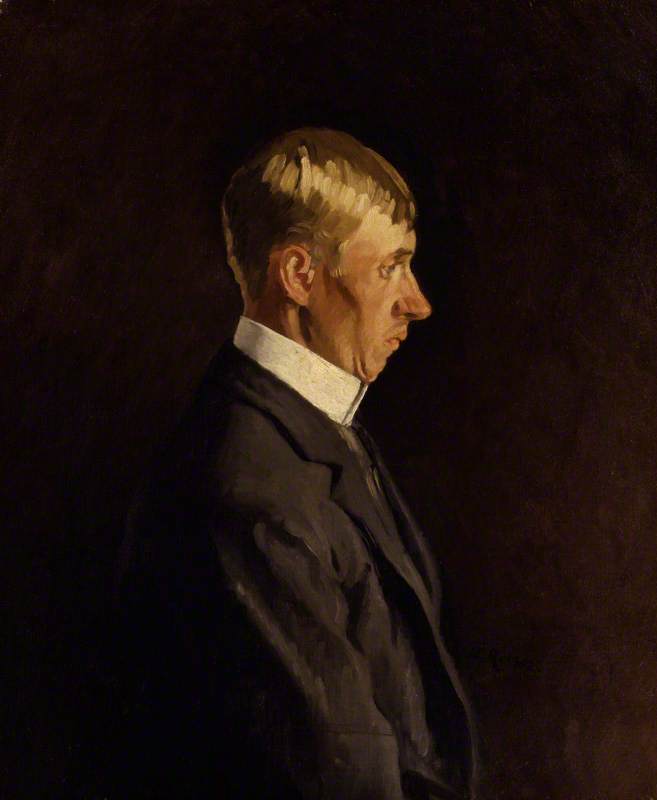 © National Portrait Gallery, London. Photo credit: National Portrait Gallery, London
(b Epsom, Surrey, 26 May 1878; d Richmond, Surrey [now in Greater London], 27 Mar. 1914). British painter of landscapes, music-hall scenes, interiors, and occasional still lifes. He was the son of Spencer William Gore, who won the first Wimbledon tennis championship in 1877, and nephew of Charles Gore, bishop of Oxford. In 1896–9 he studied at the Slade School, where he was a particular friend of Harold Gilman. In 1904 he visited Sickert in Dieppe; this marked the beginning of his close acquaintance with recent French painting (he returned to France in 1905 and 1906), and his enthusiasm helped to decide Sickert to return to Britain in 1905. For the rest of his short career Gore was part of Sickert's circle, becoming a founder member successively of the Allied Artists' Association in 1908, the Camden Town Group (of which he was first president) in 1911, and the London Group in 1913.
Read more
His early work was Impressionist in style, but he was strongly influenced by Roger Fry's Post-Impressionist exhibitions (Gore's own work was included in the second in 1912) and his later pictures show vivid use of flat, bright colour and boldly simplified forms. He died of pneumonia aged 35 and was much lamented by his many friends in the art world. Sickert said Gore was 'probably the man I love and admire most of any I have known', and his obituary in the Morning Post remarked that 'his personal character was so exceptional as to give him a unique influence in the artistic affairs of London in the last dozen years'. His son Frederick Gore (1913–2009) was also a painter.
Text source: The Oxford Dictionary of Art and Artists (Oxford University Press)