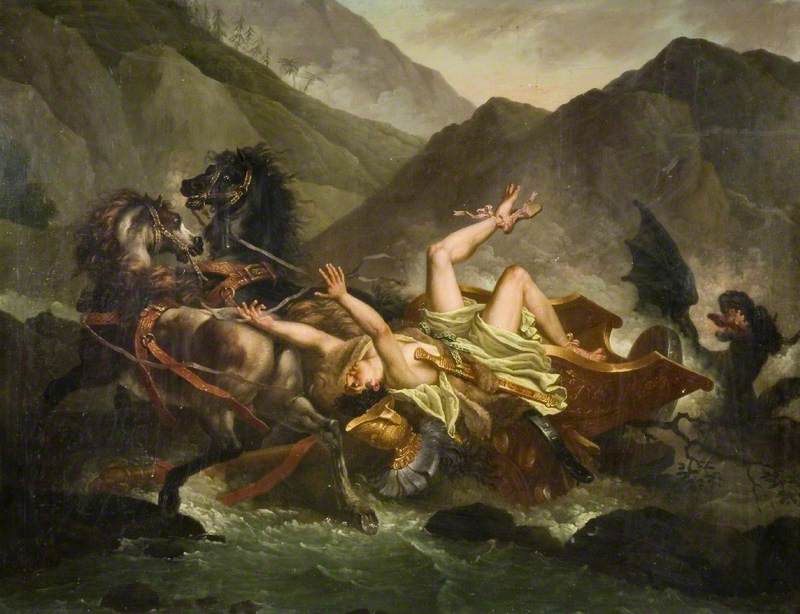 Photo credit: Birmingham Museums Trust
(b Montargis, Loiret, 29 Jan. 1767; d Paris, 9 Dec. 1824). French painter and illustrator, usually known as Girodet-Trioson, a name he took in honour of a surgeon, Dr Trioson, who adopted him after he was orphaned at an early age and who was probably his natural father. He studied with J.-L. David, won the Prix de Rome in 1789, and spent the years 1790–5 in Italy. In style and technique he followed David, but in his choice of themes and his emotional treatment of them he was Romantic in spirit. He was particularly interested in unusual colour effects and melodramatic lighting, as in the Sleep of Endymion (1791) and the Entombment of Atala (1808), both in the Louvre. Girodet often favoured literary themes, but he also won renown for his paintings glorifying Napoleon (Revolt of Cairo, 1810, Versailles Mus.
Read more
) and he was a fine portraitist. One of his best-known portraits, Mademoiselle Lange as Danaë (1799, Minneapolis Inst. of Arts), caused a scandal because of its scurrilous sexual allusions (the woman portrayed was a well-known actress with whom Girodet had quarrelled). His book illustrations included work for editions of Racine and Virgil. In 1815 he inherited a fortune when Dr Trioson died and thereafter devoted himself mainly to writing unreadably boring poems and treatises on aesthetics.
Text source: The Oxford Dictionary of Art and Artists (Oxford University Press)