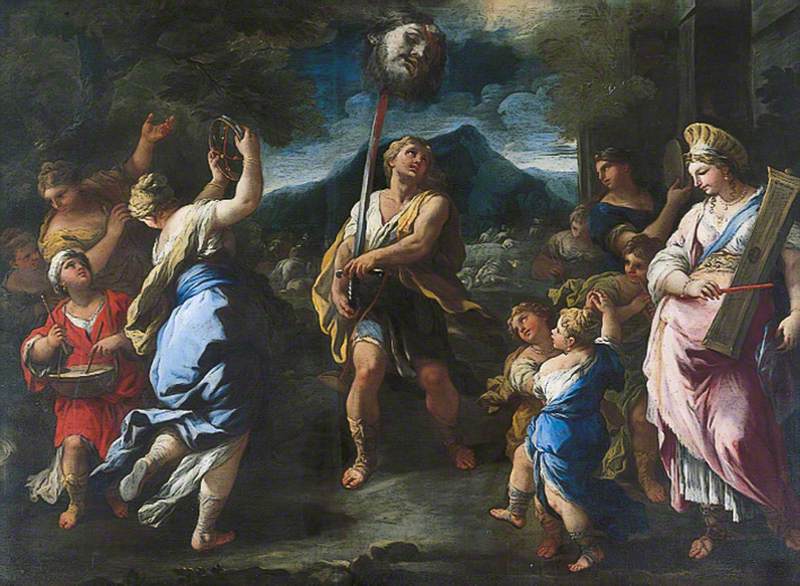 Photo credit: Bridgeman Images
(b Naples, 18 Oct. 1634; d Naples, 3 Jan. 1705). Neapolitan painter, the most important Italian decorative artist of the second half of the 17th century. He was nicknamed 'Luca Fa Presto' (Luke work quickly) because of his prodigious speed of execution and huge output. His early works were in the tenebrist manner of Ribera (who is said to have been his teacher), but his style became much more colourful under the influence of such great decorative painters as Veronese, whose works he saw on his extensive travels. Indeed, he absorbed a host of influences and was said to be able to imitate other artists' styles with ease. His work was varied also in subject matter, although he was primarily a religious and mythological painter. In addition to the frescos for which he is principally famed, he produced a large number of easel paintings and was a prolific draughtsman.
Read more
He worked mainly in Naples, but also extensively in Florence and Venice, and he was widely influential in Italy. In 1692 he was called to Spain by Charles II (see Habsburg) and stayed there for ten years, carrying out major decorative commissions in Madrid, Toledo, and the Escorial. His work in Spain also included A Homage to Velázquez (c.1692–5, NG, London), inspired by Giordano's admiration for the great Spanish master (it is an indication of his skill at imitating other painters' styles that the picture was at one time attributed to Velázquez himself). After his return to Naples in 1702, he continued to be highly active, even though he was now approaching 70. His last major work was the Triumph of Judith (1704) in the dome of the Treasury Chapel of the Certosa di S. Martino—an airy, luminous vision that anticipates the Rococo style. He died a very wealthy man and one of the most famous artists in Europe. His reputation declined with the advent of Neoclassicism but revived in the 20th century with the general renewal of interest in Baroque art.
Text source: The Oxford Dictionary of Art and Artists (Oxford University Press)