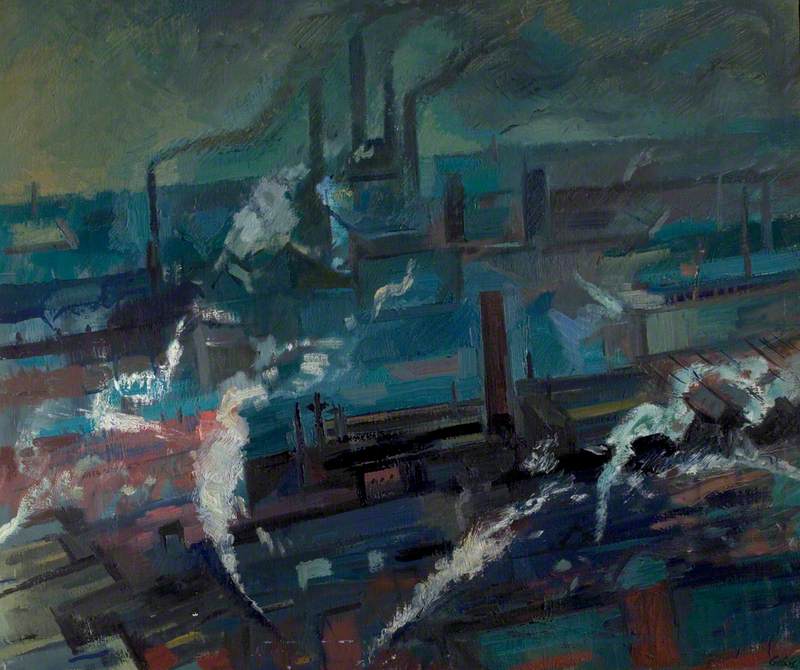 © the artist's estate. Photo credit: Nottingham City Museums & Galleries
Printmaker, draughtsman, painter and teacher, born in Liverpool, where she studied at the School of Art, 1922–6; at Royal College of Art, 1926–9; then at British School in Rome, 1929–31. A pioneering educationalist, her book The Teaching of Art in Schools, 1934, remained in print for almost 30 years. Taught at Goldsmiths' College School of Art and was married to Sir Hugh Willatt. While evacuated to Nottingham with Goldsmiths', she founded the Midlands Group of Artists in 1943, while working on commissions as a war artist, one painting and several drawings being acquired by the Imperial War Museum. Showed at RA, NEAC, RE, of which she was a member, and other major galleries and there was a posthumous exhibition at Morley Gallery in 1994, having originated at Angel Row Gallery, Nottingham in 1993, later touring to Williamson Art Gallery, Birkenhead.
Read more
There was a further exhibition at Nottingham University, 1997, and a retrospective toured from University of Wales, Aberystwyth, from 2001. Gibbs was a fine draughtsman in the classical tradition and her work is held by Arts Council, Ashmolean Museum in Oxford and other public collections. Lived in London.
Text source: 'Artists in Britain Since 1945' by David Buckman (Art Dictionaries Ltd, part of Sansom & Company)