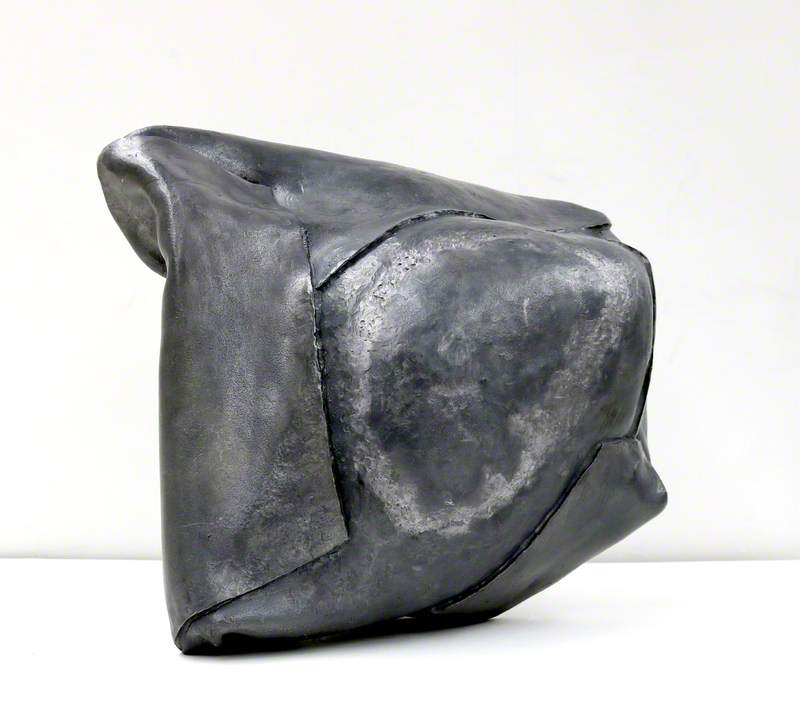 © the artist. Photo credit: Arts Council Collection, Southbank Centre
Sculptor, born in Ireland, who attended Limerick School of Art, 1969–70, then St Martin's School of Art, 1972–6. He gained a number of awards, including a Macaulay Fellowship in Sculpture, 1975; two GLAA Awards, 1978–85; an Arts Council Award, 1979; Irish Post Award, 1987; and The Lorne Award, 1992. Intach Trust and AHRB Awards followed in 2001 and an Arts Council England Award in 2005. He was several times a visiting artist, including Sculpture Space, Utica, New York, 1980; Clayworks Studio Workshop and Syracuse University, both New York in 1983; School of the Museum of Fine Arts, Boston, 1984; and Emma Lake Artists' Workshop, Saskatchewan, Canada, 1991. Gibbons was elected professor in 1995 and a fellow of the RBS in 2003. Took part in many group shows, solo exhibitions starting with International Arts Centre, 1975; others including Serpentine Gallery, 1986; Madeline Carter Fine Art in Boston, America, 1988; Angela Flowers/Flowers East from 1992; and Whitworth Art Gallery, Manchester, 1997.
Read more
In 2005, Flowers East featured Gibbons' work over the previous five years in one of its Sculpture in the Workplace shows at One Canada Square, Canary Wharf. Arts Council, Tate Gallery, Gulbenkian Foundation and several foreign public collections hold examples. Gibbons' abstract steel sculpture, sometimes painted, related to seen objects, notably the American architectural landscape.
Text source: 'Artists in Britain Since 1945' by David Buckman (Art Dictionaries Ltd, part of Sansom & Company)