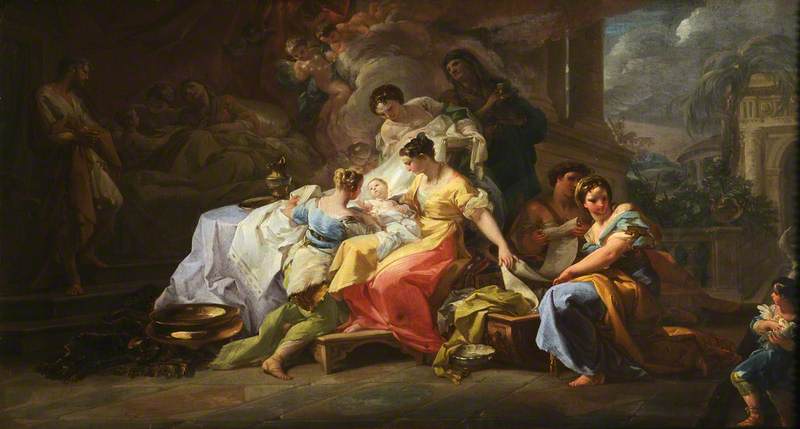 Photo credit: Christ Church, University of Oxford
(b Molfetta, nr. Bari, 8 Feb. 1703; d Naples, 18 Apr. 1766). Italian painter. Giaquinto was the most distinguished pupil of Solimena in Naples and is generally considered a member of the Neapolitan School, but he spent most of his highly successful career in Rome (he was based there 1727–53) and subsequently in Spain (1753–62), where he worked for Ferdinand VI. He was mainly a fresco decorator and apart from Giambattista Tiepolo he was probably the most renowned European artist of his day in this field; he also painted altarpieces.
Read more
His style was light, colourful, and elegant. He returned to Naples in 1752, evidently not because Tiepolo and Mengs had replaced him in royal favour in Spain (as is often assumed), but because of ill health. Most of his major works remain in situ in churches and palaces, but examples of the lively oil sketches he made in preparation for them are in many collections, including the National Gallery, London.
Text source: The Oxford Dictionary of Art and Artists (Oxford University Press)