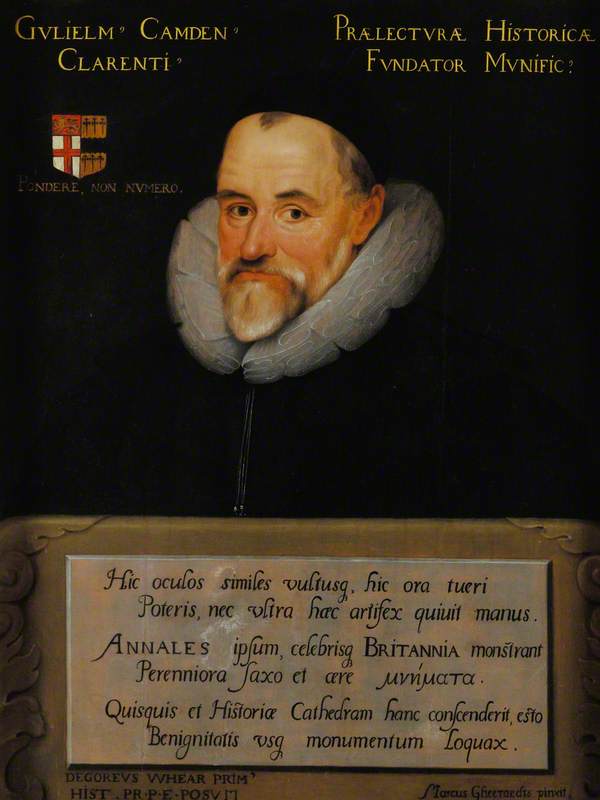 Photo credit: Bodleian Libraries
(b Bruges, 1561/2; d London, 19 Jan. 1636). Flemish-born portrait painter, active in England. He settled there in 1568 with his father Marcus the Elder (c.1520–c.1590), an engraver and painter who had fled from Bruges because of religious persecution. Marcus the Younger was probably the leading society portraitist in London at the peak of his career (his popularity declined after about 1615). About 30 paintings can be confidently assigned to him on the basis of signatures or inscriptions, the best-known among them being the splendid full-length portrait of Elizabeth I known as the 'Ditchley' portrait (c.
Read more
1592, NPG, London), in which the queen is shown standing on a map of England. Many other portraits have been attributed to him, but it is not easy to disentangle his work from that of some of his contemporaries.
Text source: The Oxford Dictionary of Art and Artists (Oxford University Press)