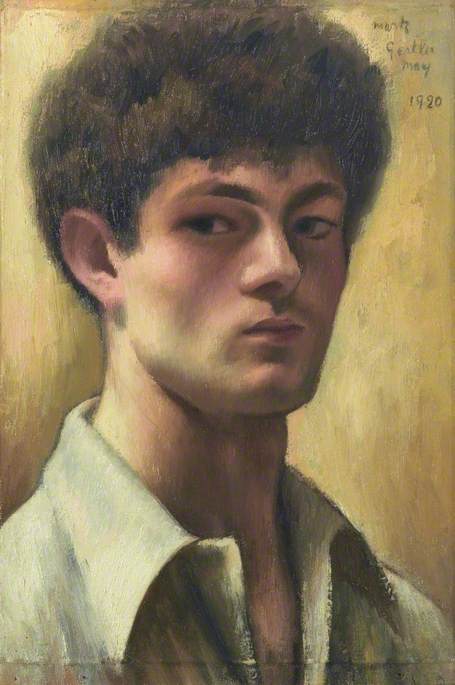 Photo credit: Arts Council Collection, Southbank Centre, London
(b London, 9 Dec. 1891; d London, 23 June 1939). British painter. He was born to poor Polish-Jewish immigrant parents and spoke only Yiddish up to the age of 8. In 1908–12 he studied at the Slade School, where he won several prizes. After the First World War he spent a good deal of time in the south of France for the sake of his delicate health (he had tuberculosis). Gertler was influenced by Post-Impressionism, but his style was highly individual, with strong elements of eastern European folk art. His favourite subjects included female portraits, still lifes, and nudes, such as the earthy and voluptuous Queen of Sheba (1922, Tate, London), painted in his characteristic feverishly hot colours. His best-known work is perhaps Merry-Go-Round (1916, Tate, London), a powerful image—probably a satire on militarism—in which figures spin on fairground horses in a mad, futile whirl.
Read more
Gertler had many admirers, including distinguished figures in the literary world: D. H. Lawrence made him the model for the sculptor Loerke in Women in Love (1920). The word 'genius' was frequently applied to him, and he was seen by many as the acceptable face of modernism. However, he began to lose popularity in the early 1930s, when he adopted a more avant-garde style characterized by a flatter sense of space and a greater emphasis on surface pattern. He had always been subject to fits of depression, and after the failure of an exhibition at the Lefevre Gallery, London, in 1939, he committed suicide.
Text source: The Oxford Dictionary of Art and Artists (Oxford University Press)