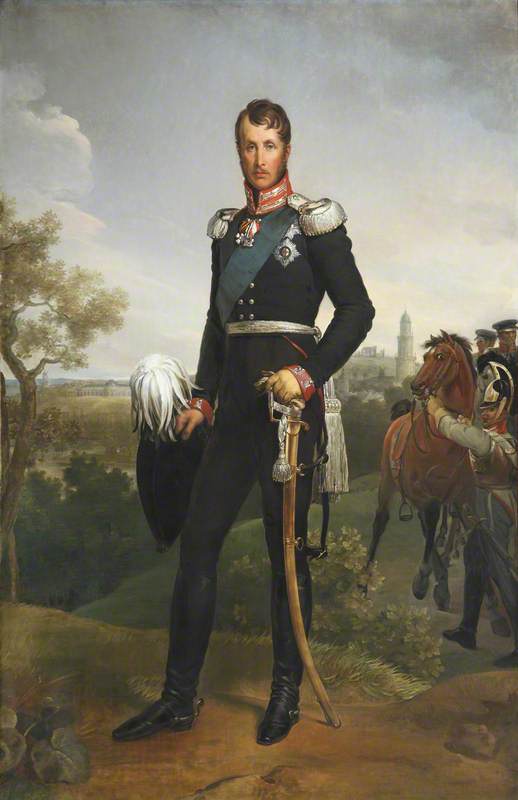 Photo credit: Examination Schools, University of Oxford
(b Rome, 4 May 1770; d Paris, 11 Jan. 1837). French painter, born in Rome, where his father worked for the French ambassador to the Vatican (his mother was Italian). His family returned to Paris in 1782 and in 1786 Gérard began studying with J.-L. David, becoming one of his favourite pupils. In the Salon of 1796 he won acclaim with his portrait Jean-Baptiste Isabey and his Daughter (Louvre, Paris) and by the turn of the century he was established as France's leading society portraitist. He also produced historical and mythological pictures, notably Psyche Receiving Cupid's First Kiss (1798, Louvre). He successfully negotiated the various political changes of the day and received numerous honours, culminating in 1819 when he was made a baron.
Read more
His style derived from David but was much less taut and heroic, tending at times towards a mannered gracefulness.
Text source: The Oxford Dictionary of Art and Artists (Oxford University Press)