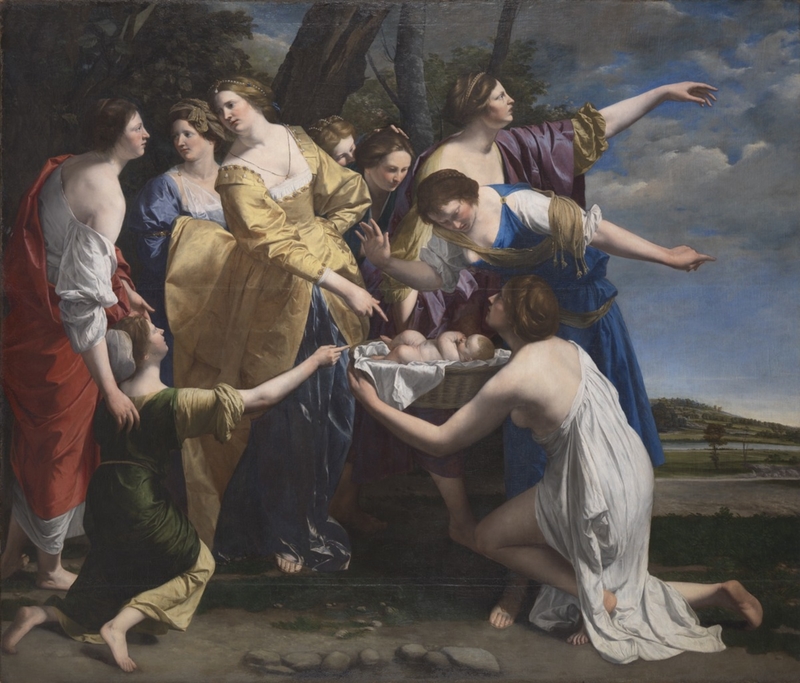 Photo credit: The National Gallery, London
(bapt. Pisa, 9 July 1563; d London, 7 Feb. 1639). Italian painter, active mainly in Rome, where he settled in about 1576. After working in a Mannerist style he became one of the closest and most gifted of Caravaggio's followers. He was one of the few Caravaggisti who were friends of the master, and in 1603 he and Caravaggio and two other artists were sued for libel by Giovanni Baglione. Gentileschi's work does not have the power and uncompromising naturalism of Caravaggio, tending rather towards the lyrical and refined. His figures are graceful, stately, and clearly disposed, with sharp-edged drapery—qualities recalling his Tuscan heritage. In 1621 he moved to Genoa, where he stayed until 1623; while there he painted an Annunciation (Gal. Sabauda, Turin) that is often considered his masterpiece.
Read more
After working for Marie de Médicis in Paris, he settled in England in 1626 and became court painter to Charles I. He was held in great esteem in England and remained until his death. His travels were a factor in spreading the Caravaggesque manner, but by the end of his career he had long abandoned heavy chiaroscuro in favour of light colours. His major works in England were a series of ceiling paintings (1635–8) commissioned by Charles I for the Queen's House at Greenwich, now in Marlborough House, London. His daughter Artemisia Gentileschi (b Rome, 8 July 1593; d Naples, ?1654) was one of the greatest of Caravaggesque painters and a formidable personality. She showed remarkable talent while still in her teens, built up a European reputation, and lived a life of independence rare for a woman of the time. Up to about 1630 she worked mainly in Rome, apart from the years 1612–20, when she lived in Florence (in 1616, aged only 23, she became the first ever female member of the city's Accademia del Disegno). In about 1630 she settled in Naples, but in 1638–41 she visited England, presumably initially to see her ailing father. Although she had doubtless been trained by Orazio, her powerful and dramatic style was very different from his. It is seen at its most characteristic in paintings of Judith and Holofernes, a subject she made her own (one of the finest examples is in the Uffizi, Florence). Her predilection for the bloodthirsty theme has been related to events in her own life. At the age of 17 she was raped by Agostino Tassi and during his ensuing trial was tortured to test the truth of her evidence; thus the fierce intensity with which she depicted a woman decapitating a man has been seen as pictorial 'revenge' for her sufferings.
Text source: The Oxford Dictionary of Art and Artists (Oxford University Press)