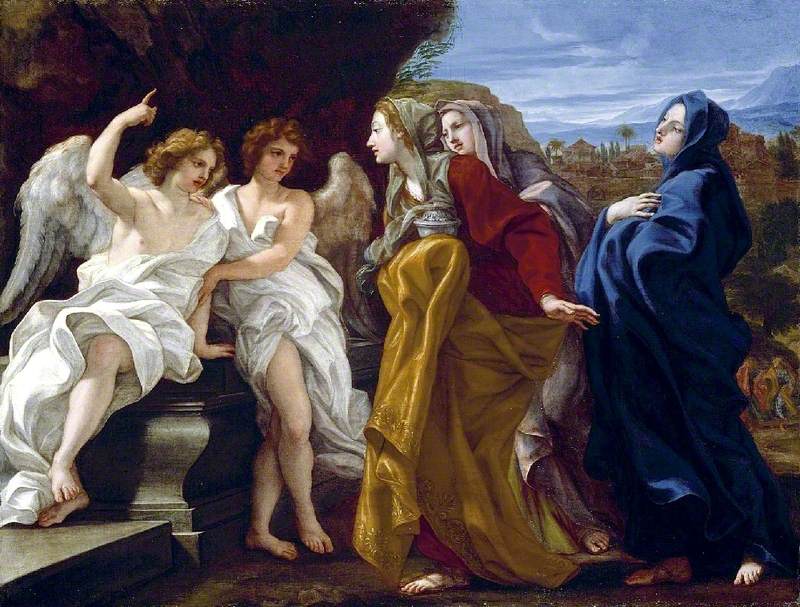 Photo credit: The Fitzwilliam Museum
(b Genoa, 8 May 1639; d Rome, 2 Apr. 1709). Italian painter; the name 'Baciccio', by which he is often known, is a dialect contraction of his forenames. He worked mainly in Rome, where he settled in 1657 and became a friend and protégé of Bernini (his portrait of Bernini (c.1675, NG, Edinburgh) became a kind of official likeness of the Grand Old Man, serving as the basis for the frontispiece engraving of Baldinucci's biography of 1682). Gaulli achieved success as a painter of altarpieces and portraits (he painted each of the seven popes from Alexander VII to Clement XI as well as many cardinals), but he is remembered mainly for his decorative work and above all for his Adoration of the Name of Jesus (1674–9) on the ceiling of the nave of the Gesù.
Read more
This is one of the supreme masterpieces of illusionistic decoration, ranking alongside Pozzo's slightly later ceiling in S. Ignazio, and it appears in countless books as an archetypal example of Counter-Reformation art. The stucco figures that are so brilliantly combined with the painted decoration (from the ground it is not always possible to tell which is which) are the work of Bernini's pupil Antonio Raggi (1624–86).
Text source: The Oxford Dictionary of Art and Artists (Oxford University Press)